Real estate agents have so many new, cutting-edge technologies they can take advantage of, including virtual staging. Did you know that you can have a home virtually staged, without lifting a finger, much less a couch? If you want to learn how to sell more homes, then knowing the best ways to stage them is crucial. Deciding between virtual and physical staging could be the difference between receiving top offers for your listings and barely attracting any visitors to the showings.
This article will explore the different staging options available to real estate agents. It's up to you to help your clients decide if virtual or physical staging is best for their property. There are pros and cons to both options, which is why real estate agents should be well informed on how each process works, including the advantages and disadvantages.
Exploring Different Staging Options
Most people are familiar with physical staging, which typically involves bringing new furniture and accessories into the home to appeal to more buyers. The goal of any staging job is to attract prospective buyers. Depending on the market and the timeline of your listing, doing the staging virtually can be effective, too. Let's take a look at the basis of each type of staging.
Virtual Staging
Virtual staging involves using computer-rendering software to stage a home. Photos of the property are taken, then used to create graphic images in which wall color, furniture, and accessories may be changed or updated. Virtual staging can create highly realistic pictures of the home, to show buyers the property's potential.
Virtual staging doesn't stop in the interiors but can be extended to the exterior as well. Stagers can actually update facades and landscapes if photos of the property are taken without snow in the way. If your client's home needs attention both inside and out, then virtual staging could be the most cost-effective and appealing route to take.
The process of virtual staging includes four steps:
Current homeowners declutter their property to prepare for photos.
Images are taken of the property, including all key areas indoors and outdoors.
A virtual stager uses computer rendering software to create photo-realistic images.
The photos are given to the real estate agent to use for marketing purposes.
Physical Staging
Physical staging refers to actually arranging furniture and decor in the home to show off how the house could look. The goal is the same: to show potential buyers how the property could look when it's at its best. Physical staging might use the homeowner's current furniture or bring in additional items for the sake of staging the home.
Physical staging is typically reserved for the inside of the house. There isn't much stagers can do to improve curb appeal unless the homeowner wants to update their landscaping. Regardless, physical staging can be an excellent tool for real estate agents looking to draw attention to a listing and sell it fast.
The physical staging process includes five steps:
Items are removed from the home, including furniture, to make way for the stager's furnishings.
Painting and other updates are made to the home.
The stager adds furniture and updated accessories to the space.
Photos are taken once the staging is completed.
The home is typically shown with these furnishings and other elements in place.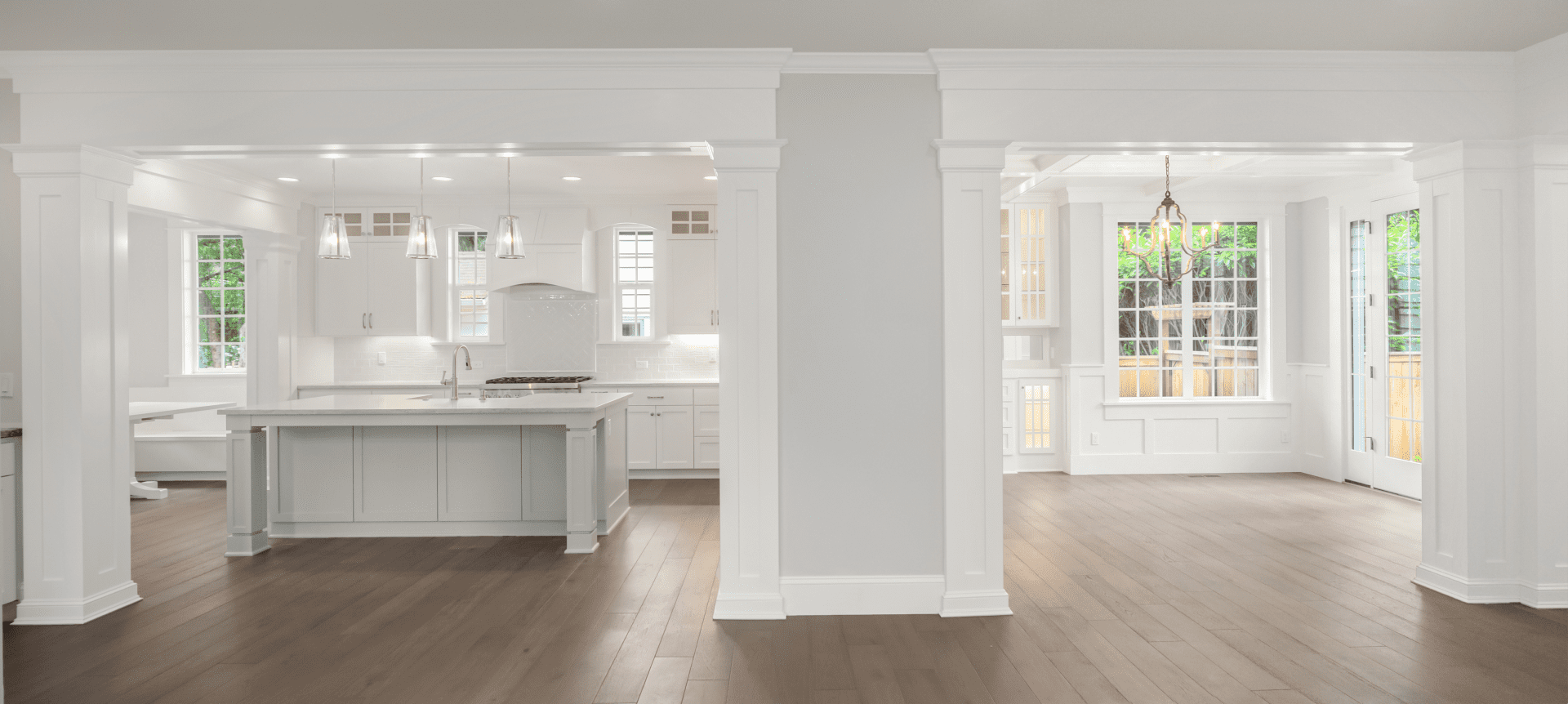 Comparing Virtual vs. Physical Staging
Now that you have a better idea of what virtual and physical staging are, let's dive into the pros and cons of each type of staging. Deciding to stage a property is a significant first step in selling your listing faster and at a higher price than non-staged homes. Even if the property you're trying to sell looks good, staging can give it an extra boost and make it more attractive to a broader range of buyers.
Choosing between virtual or physical staging can be a tough decision for many realtors. Weighing the benefits and the disadvantages can help you make the best decision for your clients. When the staging is complete, you will have an attractive listing and most likely be able to sell the property in no time. Listed below are the pros and cons of both virtual staging and physical staging.
Virtual Staging Pros
The advantages of virtual staging include:
A faster turnaround time.
A great option for luxury markets, when buyers cannot view the property in person.
An easier process for current homeowners because no actual staging takes place.
A great alternative to traditional staging for new properties that are lacking furniture.
Beautiful images that interest prospective buyers immediately.
Renderings and furnishings that appeal to the target market.
The opportunity to incorporate additional foliage and landscaping.
Virtual Staging Cons
The disadvantages of virtual staging include:
Some buyers may be disappointed when they actually see the property.
Not every aspect can be changed with virtual staging.
Prospective buyers might feel they've been cheated.
Updates still need to be made to the property, even if photos show they've already taken place.
Physical Staging Pros
The advantages of physical staging include:
The buyers can see the space in person with updated furnishings and accessories.
Any necessary updates are made to the home before it's listed.
All prospective buyers can get a good idea of what kind of furniture will fit.
New furnishings and accessories can be chosen based on the target market.
Physical Staging Cons
The disadvantages of physical staging include:
More work for the current homeowner as they have to move furniture and other belongings.
A less cost-effective option as virtual staging.
The need to store current belongings elsewhere while the home is staged.
Some furnishing choices available may not appeal to a wider range of buyers.
Choosing the Best Staging Plan For Your Listing
Once you've decided as a realtor to stage your listing, the decision between virtual or physical staging awaits you. Knowing the benefits of both types of staging will help you make the best decision for your clients and their particular listings. Depending on the location, market, size of the property, and other factors, you can choose between virtual or physical staging. The result will be a popular listing and a crowded open house.