Join One of the Top Ranked Team in the Twin Cities West Metro
(Ranked by the Wall Street Journal)
The National Association of Realtors says that 87% of real estate agents fail within the first 5 years, meaning they leave the industry. Why?
Agents don't make enough money to stay in business.
At Kerby & Cristina Real Estate Experts our agents create more than just sales, they create careers with a very good annual income. Our first year agents can easily achieve income goals of $65,000 and our second year agents are over 6 figures, with some achieving over $150,000 in income.
Agents on our team deserve more and we stick to a 4-prong approach to deliver that. It's why our 2nd year agents are averaging over 36 home sales a year.
1Personalized Success Coaches are part of our culture
2Your expenses are VERY low and all leads are paid for
3The support you get is there to keeping you focused on selling, not details
4The team culture really makes it a fun place to "belong"



Kerby Skurat
Invests in You Each Week

Kerby started in 2008 and has learned the strategies to being a leader in sales. He rose to #2 RE/MAX Agent with $124 Million sold. He's there for you every step of the way to ensure your success.




Cristina Edelstein-Skurat
Your Conversion Coach

Cristina sold 154 homes in a single year and she takes that level of expertise and puts it to work on your business to help you grow! She's the fuel that ignites a fire in your sales business.
Majority of Your Expenses, Leads & Staff Paid for You
What is Paid for You?

The staff, leads, signs, sign riders, lockboxes, copies, business cards, postage, thank you notes, flyer boxes, flyers, presentations, folders, CMA binding, database software, paperless closing software, open house signs, e-mail software, lead generation software and productivity coaching. RE/MAX Results Expenses: Annual Legal Defense Program Fees, LLC Dues, Team Member Monthly Fees, Desk Fees.

Appointments Come Daily

We generate over 1,100 leads per month and we have a team of experts that work to ensure they are handled correctly and appointments are set for our team. You don't get leads, you get appointments, and opportunities to do what you love most!

What Fees Do You Pay?

Annual NAR/MNAR/MAAR ($575), MAAR MLS Access Fee ($476 – Billed $119/quarter), Supra Lockbox Ekey ($11.79/month), DOC License Application/Reinstatement Fee ($150), DOC License Renewal Fee (Amount varies each year; approximately $75)

How Much Should You Expect to Earn?

Our first-year (first 12 months on the team) agents earn ~$65,000. Our average second-year agent in 2017 earned $126,913. (we track everything we can show you the results.)

What is the team like?

First of all, we encourage you to call current team members to cross check what we are saying (don't take our word for it, take theirs). Second, our team is awesome. We have great people and they all care a lot about our clients! They want to make sure the culture is a fit for you because they own the culture. We have fun happy hours, a private Facebook group, annual boat cruise on Lake Minnetonka and quarterly offsites to keep the culture thriving and the team gelling.

Call agents in the business that have worked with us!
Our Core Values are the "secret sauce" and really the "benefits" because if you own them, you're going to be serving clients, loving your work and making a good income doing it… that is what we want and that should be what you want.



Be Humble

We believe that humble people are the only type of people that can embrace the rest of our core values. To quote Patrick Lencioni, "Ideal team players are humble. They lack excessive ego or concerns about status. Humble people are quick to point out the contributions of others and slow to seek attention for their own. They share credit, emphasize team over self and define success collectively rather than individually."




Be a Hustler

Hustlers do what is needed to get the job done. They step up, they lead, they are there when the going gets tough. If the toilet needs to be cleaned, they'll do it and then right after that they'll go meet with a Luxury seller and demonstrate value to the client. It's an element of working hard and being energetic.




Grow and Learn

"If you're not getting better, you're getting worse." Pat Riley. The real estate industry is constantly evolving and we are focused on keeping our agents dialed in to win for their clients. We know that anyone that embraces and growth mindset will do great on our team and will do amazing working with our clients!




Positive Attitude

Attitude is everything. The more upbeat, positive and optimistic we are, the better the results will be. Real estate is a tough business. One day it feels like you just ate a jar of nails, the next day it feels like you just climbed Mount Everest and everything in between. If you don't have a positive attitude, you won't succeed. We coach positivity and reinforce it!




Never Problems, Only Solutions

Being in real estate is basically being a professional problem solver. You are constantly faced with new challenges and you use the say "I've never seen that before." way more than you care to. We believe every problem has a solution and that is what sets us apart. We'll figure it out and make it better.
About Kerby and Cristina
Over the past decade, Kerby and Cristina have built the team by investing deeply in each person. We have seen amazing results and a strong client following. As we look to the future of our team our passion has now become "To create a place for people to thrive!" We strongly believe that if you aren't having fun and loving what you do, why are you doing it? We want to see our team members excel and do more than they thought possible.
How?
We create Experts empowered by World Class Systems and Marketing!
We aren't just a fun team to be a part of, we are a team focused on creating Experts that are empowered! On our team the systems and marketing (as well as the amazing support staff) are really what empowers agents to go from average to world class!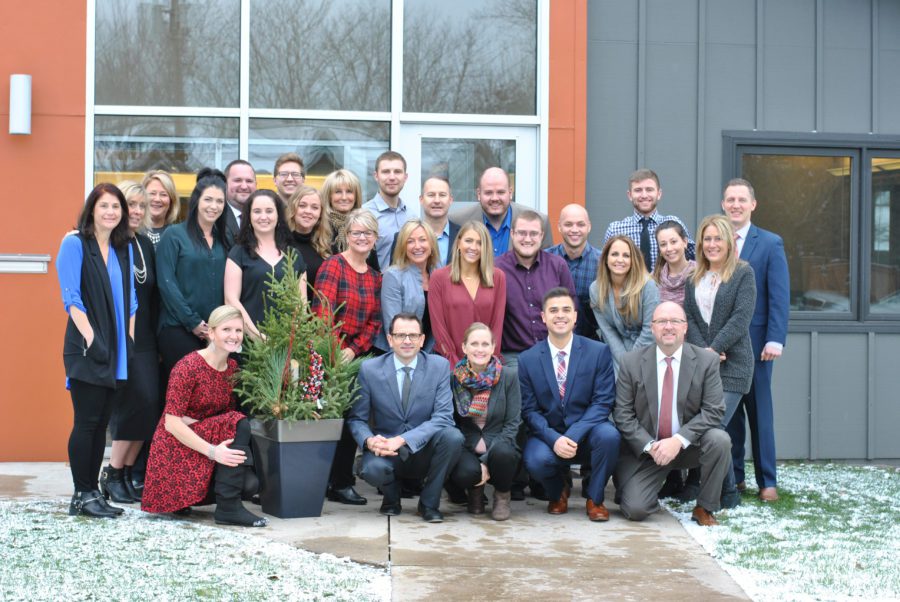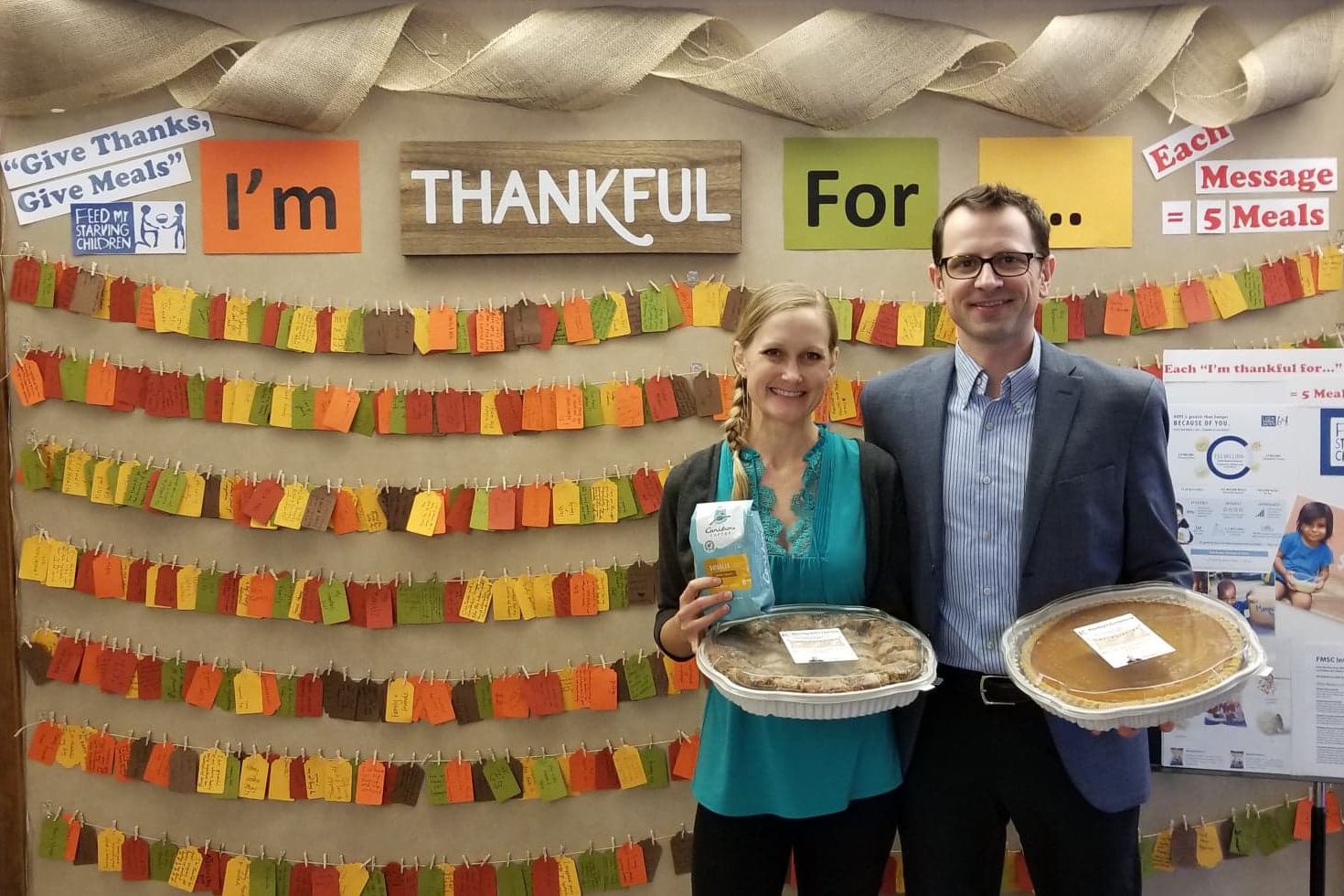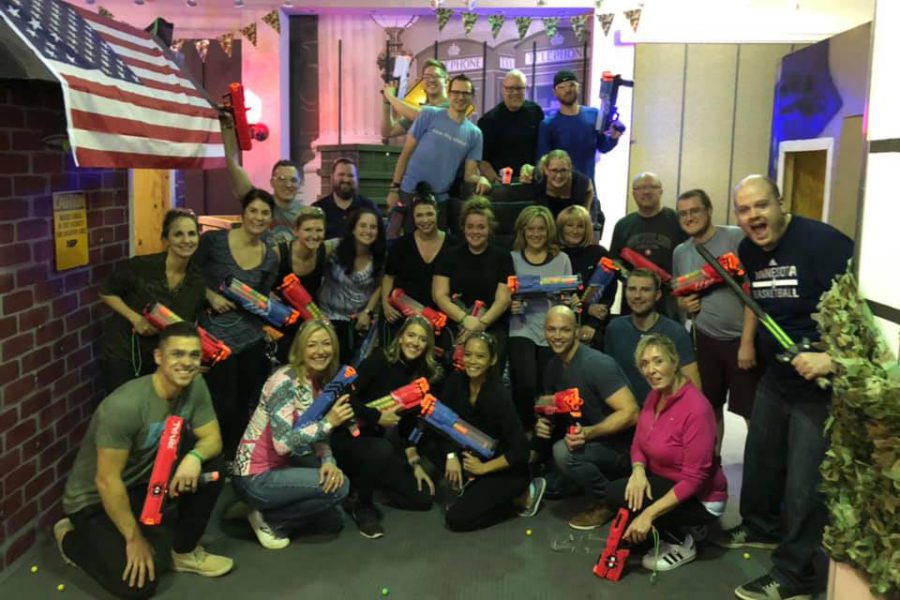 Team Culture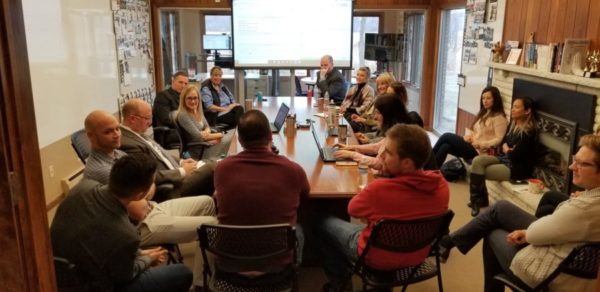 Not only is it fun, it is a place that causes you to become your best. We go deep on helping you with your "Business Rocks" as well as your "Personal Rocks". Our team members have hit weight loss goals, revitalized their marriages, CRUSHED marathons and been on dream vacations all because of the accountability that is put in place around not only business goals, but also personal goals.
You often spend more time with your team than you do your family, we believe there should be a little personal accountability, so you don't forget about what is REALLY important when you come to work every day!
What We Are Looking For
Team Players:

You've gotta be "Hungry, Humble and Smart". We believe the ideal team player has those pieces of the puzzle and wants to be part of a TEAM and not an individual player. They know they work better on a team and thrive being coached to new levels.

Growth Minded:

We don't believe in a scarcity mindset, we believe in an abundance mindset. The right fit on our team will want to learn the steps, systems and processes to help take their career to a new level. We encourage and develop growth mindsets on our team.

Follow Up:

We believe that adding value in the client experience is following up and finding options for your clients. Our team members have a follow up block in their schedules to help them keep their clients active and drive results for the company.