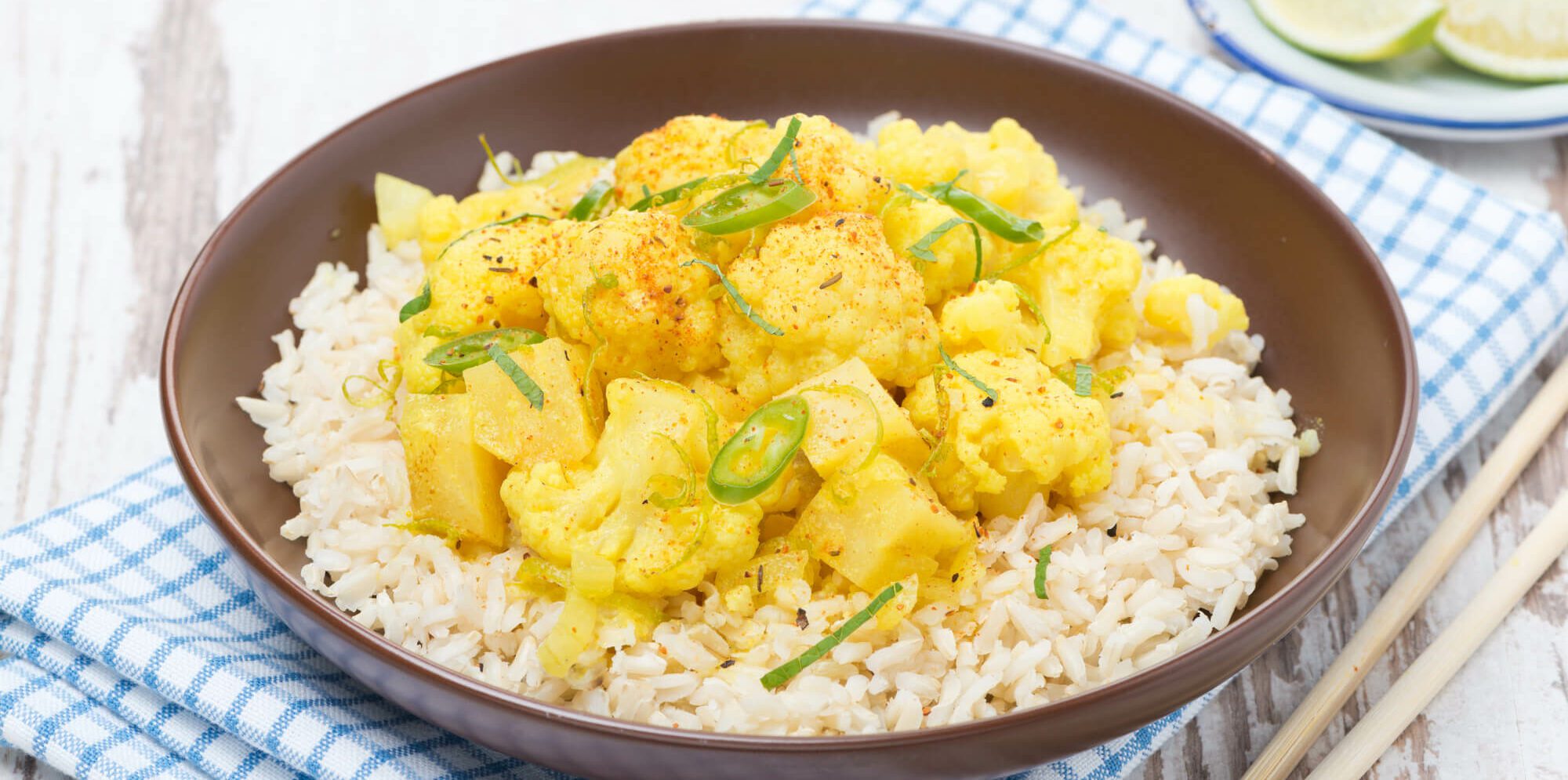 If you or a family member are vegan, you won't have trouble finding a vegan-friendly restaurant in Plymouth, Minnesota. Though some people might believe it's easier to find vegan food in the city, the suburbs are catching up as more people choose to eat plant-based. Plymouth is no exception. From pizza to Thai food, Plymouth has everything a vegan could want. Whether you live in Plymouth or are just visiting, try one of these seven places next time you're looking for a place to eat with great plant-
Nong's Thai Cuisine
Thai restaurants are one of the best places to eat when you're vegan because there are so many options with vegetables and tofu. Most items can be modified to be vegan, like asking for no eggs in the fried rice. Nong's Thai Cuisine in Plymouth is no exception. Chef Nong was born in Bangkok, Thailand, and has traveled and cooked through Thailand, Malaysia, and Singapore. She has been cooking in Minneapolis for over 30 years now, and this restaurant is her own invention. Everything on the menu is labeled for food allergies and vegan or vegetarian. Visit Nong's Thai Cuisine as a vegan, and you will not leave hungry.
Bawarchi Biryanis Indian Cuisine
Like Thai food, Indian food also offers vegans a wide variety of delicious and filling options. Add Bawarchi Biryanis Indian Cuisine to your list of vegan-friendly restaurants in Plymouth, and you will not be disappointed. Bawarchi Biryanis has all the traditional Indian dishes you love, with an extensive menu labeled for vegetarians. Vegans can further narrow down those choices to what will work for them, just watch out for any added cheese or other animal products. Thankfully, Indian food uses a lot of coconut milk and vegetables, which are both very vegan-friendly. Try out Bawarchi Biryanis next time you're in Plymouth. It's also an excellent spot for large groups!
Bawarchi Biryanis Indian Cuisine
Lucky Street
Lucky Street in Plymouth is another fantastic Thai restaurant in Plymouth, but with sushi. Chef Victor, born in Laos but raised in Thailand, is in charge of the Thai cuisine at this vegan-friendly restaurant. Chefs Felix Navas and Sarah Bernu take care of the sushi selection, which is diverse and veg-friendly. Their dining room is casual, and they have an expansive drink menu to choose from as well. In the summer, enjoy your vegan-friendly food on their patio. Choose from soups, salads, curries, stir fry noodles and dishes, fried rice, traditional specialties, and sushi. Vegans will have so many options it might be hard to choose!

Firenza Pizza
We can't forget about pizza when talking about vegan-friendly options in Plymouth. Firenza Pizza doesn't just stop at pizza, either. They have pasta and salads as well and are known for being a build-your-own restaurant. If anyone in your group is vegan, they can create their meal to adhere to plant-based eating rules. Being able to customize your pizza, pasta, or salad offers flexibility and ensures everyone can order something they like. Firenza Pizza also cares about the Plymouth community. They provide fundraising events for local groups and nonprofits, donating up to 20% of profits back to your organization.
Rock Elm Tavern
If you're looking for a cozy tavern atmosphere with vegan-friendly options, then Rock Elm Tavern is the place. This Plymouth restaurant boasts a warm and welcoming space with a great patio outside for the warmer months. Their traditional American menu gives vegans plenty of options, from salads to pasta to burgers made with a Beyond Meat patty (the best vegan patty on the market). Another excellent aspect of Rock Elm Tavern is that you can ask for their allergen menu, which details what is vegan or can be made vegan. Add this restaurant to your list of Plymouth vegan-friendly restaurants right away.
Bacio
Who doesn't love Italian food? Bacio is the perfect place for vegans to enjoy Italian fare, with its inclusive and extensive menu. A menu that helpfully points out all the vegetarian dishes so that vegans can narrow down their options. You will love their vegan-friendly starters, salads, and small plates. For your main course, try a pizza, flatbread, or pasta dish. Modifications can be made if you're eyeing something on the menu that isn't vegan. Bacio uses locally sourced ingredients to create a menu that is authentic and approachable. You will fall in love with the space from the moment you walk in, with its high vaulted ceilings and stone walls that will transport you right to Italy, along with the food.
Samarkand Restaurant
Last but certainly not least, Samarkand Restaurant is an under-the-radar gem in Plymouth, especially for vegans. They offer traditional Russian and Azerbaijani dishes, which you may not be familiar with but will be pleasantly surprised by how many vegan options there are. Starting with salads, almost every option on the menu is vegan-friendly. It just gets better from there. Try their lentil soup to start, or potatoes with mushrooms off the appetizer menu. All of the main dishes capture Mediterranean flavors, most being vegan-friendly. There are even vegetable kabobs and side dishes that a vegan could enjoy. The bottom line is, Samarkand is very vegan-friendly, and no one will leave hungry.
Eating Vegan-Friendly in Plymouth
As you can see, there are so many great vegan-friendly restaurants in Plymouth. Even if you're dining out with friends or family who aren't vegan, your whole group will be happy at any one of these restaurants. From Thai to Indian to Italian, Plymouth has vegan-friendly restaurants you will love. Eating plant-based in the suburbs is becoming easier and easier as people focus on their health and finding great options while out and about. Customize your order or ask for a vegan menu. Eating vegan shouldn't be hard, and it certainly won't be if you're living in Plymouth.