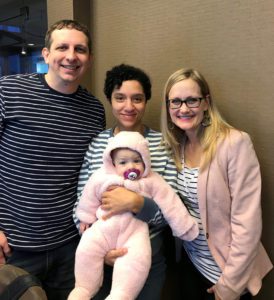 I met Dave and Stacy only a few years ago when they were looking for their first home. While that search originally started in south Minneapolis, they purchased in Golden Valley. Two years later they decided to purchase another property that they would owner occupy in their efforts to develop a rental portfolio. I paired them up with a seller who had a fourplex in south Minneapolis. They purchased that fourplex and lived there for two years. A couple years after that, I helped them purchase another home in Robbinsdale that they have enjoyed for the past couple years.
Now that they have their second child, they decided it was time to buy a more permanent home. Our search started very broad throughout the Twin Cities, with an effort to stay within a decent drive to northeast Minneapolis. Eventually, we found the perfect home for them in Blaine. We negotiated a good price and also negotiated for the sellers to have to certify the furnace prior to closing. As we suspected, the sellers were not able to earn the certification, so Dave and Stacy got a brand-new furnace before closing!
Dave and Stacy, your trust over the years has meant so much to me. It has been fun to watch your beautiful family grow. I hope you thoroughly enjoy Blaine as the permanent home for your special family. I'm so excited about the rental properties you own!
– KC Team Lead, Cristina Edelstein-Skurat