Kerby Skurat
Lead Agent with RE/MAX Results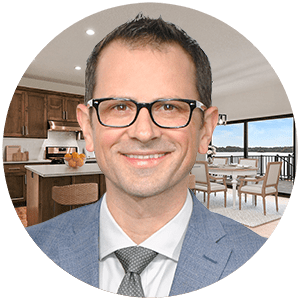 "I love meeting with sellers and exploring all their options. Should you sell it? Should you rent it? What can we do to sell it for more money? We cover it all. Our team of experts is the best in the Metro. We will drive the MAXIMUM payoff by bringing you the highest sale price, in the shortest amount of time, with no hassle on your part!"
---
Raised in a small Midwest town, son of a carpenter and beautician, Kerby was instilled early on with a strong work ethic and traditional values. At 12 years old, he got his first job at the local chicken plant. "Money doesn't grow on trees," his father would say. Kerby worked hard for six years at the plant and was promoted to night manager before deciding to go to Hamline University to pursue his degree in business and social studies. He has a natural propensity for business and was hired after graduation by General Mills to work on business operations for high-end accounts. After deciding that corporate America wasn't for him, Kerby began his real estate career in 2006. Since then, his team has grown leaps and bounds and he loves every minute of real estate! Kerby has a knack for 'big picture' ideas and loves dreaming big about the company!
My dream job would be… Real Estate really is my "dream job", but my fall back would be a NASCAR Driver or an Ultimate Fighter

My first job was… Butchering Chickens at the local chicken plant (age 12)

When I'm not working, you'll find me… Hanging out cooking with my beautiful wife or reading a new business book, but it is rare to find me not working!

My favorite vacation spot is… Mexico visiting Cristina's family and going to the Mexican State Fair (best state fair food ever!)

The best 'unknown' restaurant I've been to is… Brasa (Northeast MPLS) or Al Vento (South MPLS)

My favorite food is… Sushi or Italian anything or some good home cookin'

Contact Kerby: 612-812-9262 or Email Me