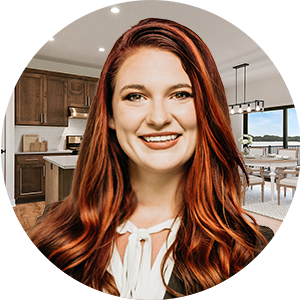 Kaylee LaVine
"I am passionate about helping others achieve their goals! One of the biggest decisions you will make is choosing to buy or sell a home. I strive to serve my clients by identifying what's important to them and implementing every strategy possible to meet their needs. I work hard to simplify everything along the way so that my clients can ENJOY the process and decisions they get to make, without getting lost in the details!"
---
Kaylee was born and raised in Brooklyn Park, MN with one older brother. She was recently married, and lives in Maple Grove with her husband, Jesse and their lazy cat, Tux. In her spare time, Kaylee enjoys cooking/ baking, exploring new places and trying new restaurants, traveling, and spending time with family and friends.
My dream job would be… A food critic
My first job was… Sandwich maker at Potbelly Sandwiches
When I'm not working, you'll find me… Being a couch potato with my husband, trying out a new restaurant, or hanging out with my friends or family!
The best "unknown" restaurant I've been to is… Yard Bird in Miami, FL
My favorite food is... A really good burger... but I love all food!
My favorite vacation spot is… Haven't found my favorite yet! I love to go to new places and try new things
.TT_testimonialText{
font-style: italic;
}
Contact Kaylee: 612.269.4079  or Email Me