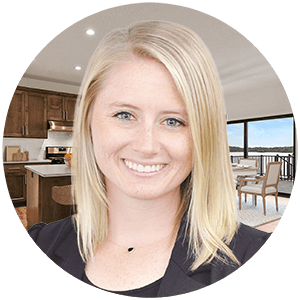 Jamie Wild
"I truly value people and their journey. Being able to build relationships with buyers and guide them through a very important milestone in their lives is what makes working in real estate so rewarding. I strive to be a good listener and learner to ensure that I provide the best possible buying experience for our clients."
---
Jamie was born and raised in Bloomington, MN. She attended the College of Saint Benedict/Saint John's University, graduating with a degree in Elementary Education and went on to teach elementary school and coach competitive cheerleading. Jamie's passion for helping people doesn't end there though. She also loves her real estate career as a Showing Agent/Buyer's Agent as this allows her to help clients achieve their real estate goals. In her free time, Jamie enjoys spending time with her family, attending fitness classes, finding new restaurants to try, knitting, or coaching elementary competitive cheerleading.
My dream job would be… I love being both a teacher and a real estate agent! But… I also have a secret obsession with airplanes, so being a pilot or air traffic control agent would be my next choice.
My first job was… as a hostess at Green Mill in Eden Prairie.
When I'm not working, you'll find me… at a workout class, knitting, or spending time with my family.
The best "unknown" restaurant I've been to is… Yumi's Sushi in Wayzata.
My favorite food is… sushi and chocolate chip cookies.
My favorite vacation spot is… Naples, Florida. You can find me there a few times a year!
Contact Jamie: 612.968.7353 or Email Me