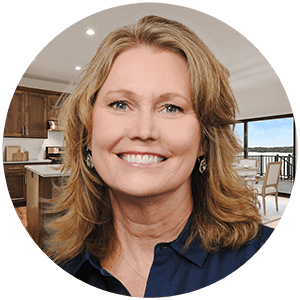 Cindy Kasak
"Having moved many times myself, I know how stressful it can be to purchase and sell a home. I have been that mother waiting in the car during a showing, with her two young kids and a dog, in the middle of January. Therefore, I have a lot of compassion and empathy for buyers and sellers, and will strive to go "above and beyond" to ensure the transaction is as smooth and painless as possible. My legal background has provided me with the tools to successfully advocate for my clients, and to anticipate and resolve issues that may arise. I am committed to work hard, listen, follow through, and ultimately to maintain a lasting relationship with my clients as their realtor of choice."
---
Born and raised in Minnesota, I currently live in Lakeville with my husband, two kids, and two golden retrievers. I also lived in California briefly during law school, and had two stints in Montana for my husband's job. I have an undergraduate degree in Economics from St. Cloud State, and earned my law degree from Hamline University. Most of my career has been in the area of tax, for both law and accounting firms. I have been interested in real estate since I purchased my first home almost 30 years ago, and finally decided it was time to align my career with my passion! I have also received training in staging and design, and (much to my husband's dismay) consider home remodeling to be my favorite hobby.
My dream job would be… philanthropist (funded by my passion for Real Estate!)
My first job was… corn detasseling, but I quickly moved on to a position as a carhop at the A&W (who doesn't love to eat in their car??)
When I'm not working, you'll find me… watching movies with my family, doing laundry, exercising, doing more laundry, volunteering, and studying interior design.
The best "unknown" restaurant I've been to is… Fat Lorenzo's
My favorite food is... probably pizza, but anything Italian is on the top of the list.
My favorite vacation spot is… Hawaii in the winter, and northern MN (on a lake) in the summer.
Contact Cindy: 952.300.0477  or Email Me