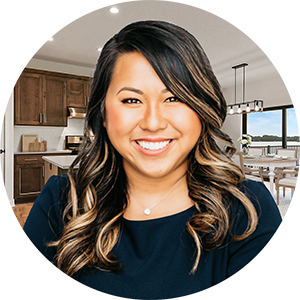 Chia Moua
"My goal is always to make sure every one of my clients gets the red carpet experience and that their best interests are at the forefront of everything I do! Home buying should a be a fun and positive experience!"
---
Chia was born in LaCrosse, Wisconsin, but spent most of her years growing up in North Minneapolis with her 3 older siblings and parents. Currently, she lives in the West Metro. She speaks Hmong fluently and is secretly a baker at heart! She's passionate about teaching and currently trains and onboards new team members. She loves sharing her knowledge of real estate with clients and agents alike and loves helping others grow!
My dream job would be… Teaching and training other agents!
My first job was…  At Barnes and Noble Café as a barista
When I'm not working, you'll find me… Making a mess in the kitchen by baking or cooking. My husband calls it Hurricane Chia!
The best "unknown" restaurant I've been to is… There are so many, here are some of my favorite places: Maya Cuisine in NE Minneapolis, The King's Thai Cuisine in Fridley, Crazy Cajun in Brooklyn Park, Broder's Pasta Bar in S Minneapolis
My favorite food is… Anything with noodles – pasta, udon, ramen (carbs in general)!
Favorite vacation spot… Playa Del Carmen, Mexico.
Client Reviews:
Chia is the best! I remember reaching out to her while she was on vacation and she never hesitated to help. She made the experience so easy and enjoyable especially for first-time home-buyers like us. She is quick to respond always happy to help and the most supportive and joyful. We recommend Chia whole-heartedly!
Karmaa and Curby
Chia and team made sure we had an exceptional selling experience every step of the way. Chia answered all of our questions clearly and patiently explained the process anticipated difficulties and connected us with professional stager and photographers to make sure the house showed at its best. Throughout the process Chia and team were accessible responding quickly at all times and keeping us up to date with each new development. Chia was positive and proactive but also made sure we understood risks and possible outcomes of every decision. She gave us all of the information we needed to allow us to make the right decisions for us. We never had a better experience with real estate transactions and we are very satisfied. We would recommend Chia to anyone. Thank you Chia!
JJ Hahn and Luiza Nicolae
Chia was great! My husband and I had been working with her for about a year before we decided to get more serious about our home search. Chia respected that and as soon as we were ready she was too! She showed us homes that met our needs and at the end of it all Chia was there for us every step of the way. We really would not have rather gone through this experience with anyone other than Chia!
Leah James
Contact Chia: 612.806.8906 or Email Me