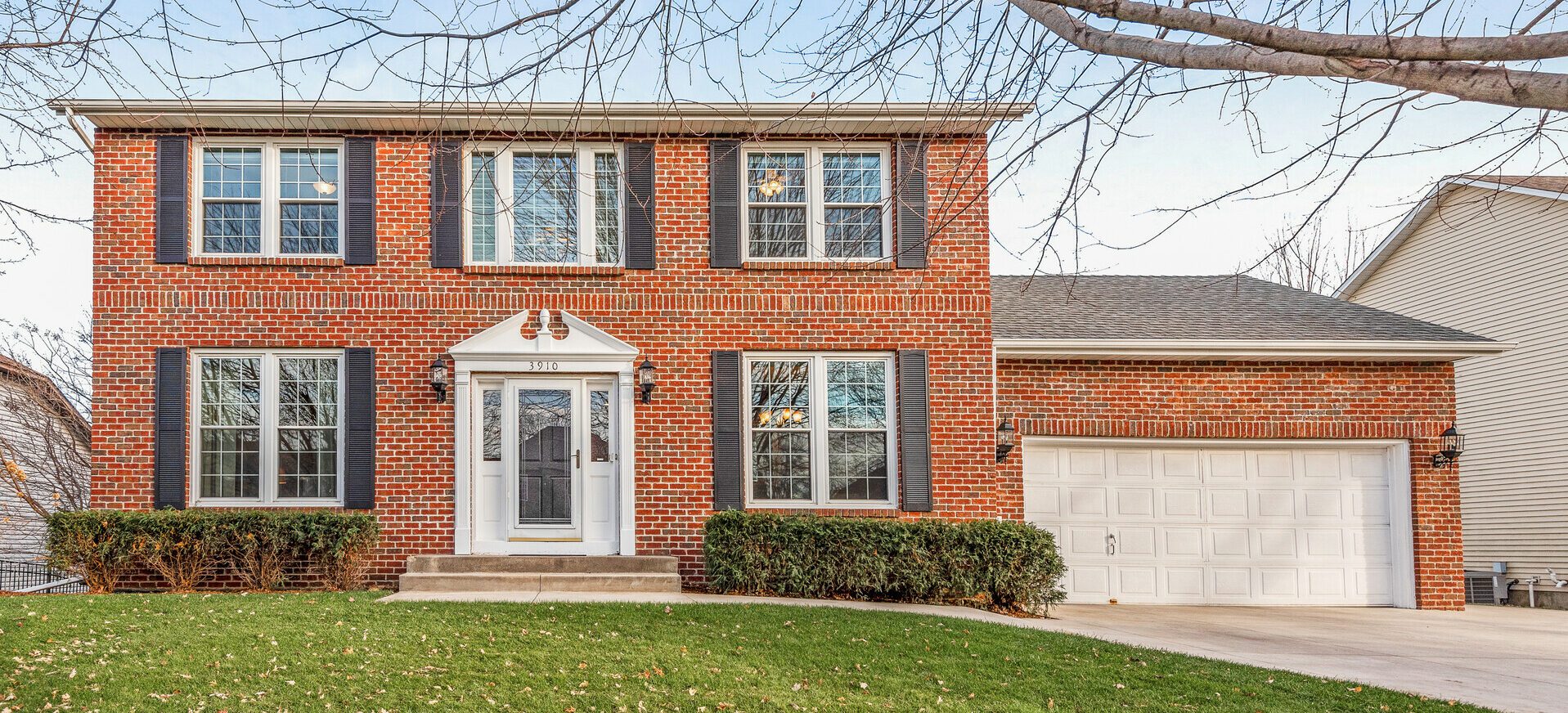 Real Estate Agents St. Louis Park
Throughout St. Louis Park, MN, we give homebuyers professional real estate assistance to find their ideal property. When it comes to buying a home, there are countless factors to consider, making it a headache for many. From choosing the right home and finding a property with all of the qualities and details you desire — to hammering home a budget, there's a lot to get done. Luckily, our experienced and dedicated real estate agents can make the process a success. We'll help you find your dream home so that you won't have to go through the heartbreak that is buyer's remorse. Whatever challenge or headaches you face, our team is here to help you navigate the St. Louis Park real estate market and discover the perfect home for you.
St. Louis Park Homes For Sale
Real estate experts, Kerby and Cristina, make home buying an exciting and seamless process. All throughout the Twin Cities and surrounding areas, we have helped well over 3,500 families find the right home. We always put our clients first, showcasing the latest and greatest properties throughout St. Louis Park, MN. We combine years of dedicated experience with cutting-edge technology to connect the right buyers with the right homes.
Why Live in St. Louis Park, MN?
St. Louis Park is a hotspot for those looking to be close to the downtown area without being in the city itself. The heart of SLP is located less than six miles from Minneapolis, sitting right on the western border.
St. Louis Park is an active community with incredible dining and entertainment options to spend the nights and weekends. If you're looking for a healthy balance of small-town serenity and big-city excitement — SLP is the right place. It's no reason why so many consider it a Goldilocks town.
St. Louis Park Activities, Parks, and More
Because SLP is conveniently located near Minneapolis, it's home to both baby boomers and young millennials. You'll find anything from awesome breweries and must-try burger joints to luscious parks and trails. There's plenty of exciting shops at The Shops of West End and a bustling art scene over at the Brush Studio art center.
There's a reason why it's named St. Louis Park, as there are over 50 parks scattered throughout the community. Enjoy the outdoors by spending time at the Westwood Hills Nature Center or hitting the greens over at the Meadowbrook Golf Course.
A quick drive east on Minnesota 7 Service Road puts on Bde Maka Ska, one of the most gorgeous and active lakes in the metropolitan area. Head west to neighboring Hopkins to enjoy wineries and tasting tours or live music bars with friends. A quick jaunt north, and you can take flight courses in Golden Valley or explore some of the hideaway beaches for a splash in the summertime.
St. Louis Park school district offers great student-teacher ratios of 18 to 1. The public school district is a nationally recognized district, serving roughly 5,000 diverse students. The Park Nicollet Foundation offers healthcare to children from infancy all the way up through high-school at no-cost — along with low-charge dental and mental health services.
Why Work With Kerby & Cristina?
As a family business, we built the company through family values. We know that finding the right property for the right family can make a home. Unfortunately, too many homebuyers have had negative experiences with real estate agents, but we're here to show you how special the experience can be. Over the years, we've gone above and beyond for our clients, building trust and lasting relationships on the way.
We always bring a "never problems, only solutions" mindset to the real estate process. We believe in providing our clients with results, eliminating the headaches and hassles of traditional home buying.
From the very moment you reach out to one of our committed agents, it will become instantly apparent that we all love what we do. We bring an individualized and energized approach to real estate so that you can get the home you deserve.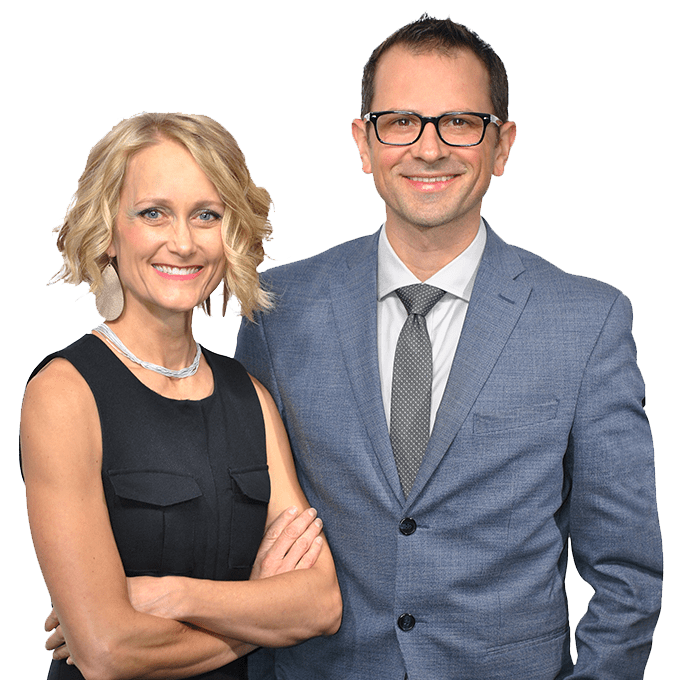 It's no secret that buying a home is not only a significant investment but also a lot of hard work. While we can help make the process a simple and exciting experience here at Kerby and Cristina Real Estate Experts, we also have some suggestions for you as well. 
Before getting started, there are some questions you should ask yourself:
What style of home is ideal for my family and me? 

What are the school districts like in the area? 

What's my homebuying budget? 

What type of financing will I need?

Who can help on my homebuying journey? 
We're here to help you answer these questions, but in the meantime, here is some information to consider. 
Pick a Style of Home That Matches Your Needs and Future
The type of home you're considering can certainly narrow down your search. Are you looking for a split-level, single-family ranch or a condominium? Is your price range higher, and you're looking for a multi-million dollar listing? Having a general idea of the type of property you're looking for can help your real estate agent find exactly what you need.
 
Jot Down Features or Additions You'll Want
It can be tough to get every single specific feature you dream up in a home without building it yourself. With that being said, we can definitely help you get as close as possible if you've come prepared. Think about what type of neighborhood is best for you to start. From there, it's best to create a list of "must-haves" and "would be nice" features and specifications. There are no rules here; jot it all down! What type of bathroom or kitchen layout would you like? What appliances do you need? What kind of flooring is right for you? We can help you with the list as well. Just fill out the home buyer questionnaire, and we'll get to work.
Tour, Tour, and Tour Some More
Touring potential homes is the best way to get a look and feel for an unfamiliar space. Luckily, we live in a time where you can both make the trip in-person or virtually. The truth is — the more homes you tour, the better. You may discover new features you like or fall in love with a property you never even considered. Buying a home is a significant accomplishment and a massive investment. After all that hard work, you deserve to shop around and see where you'll live. A Kerby and Cristina agent will also go along and attend open houses with you if you'd like!
Last, but certainly not least, is financials. Although dealing with budgets and financial figures isn't the most exciting part of the home buying experience, it's definitely one of the most important. One of our real estate agents would be happy to connect you with one of our expert mortgage officers. The better you understand your budget, the more you'll be able to prepare for the homebuying process. Saving up for a downpayment and getting pre-approved before putting down an offer can help make the process more seamless and place you as a serious prospective buyer during the final stages.
Find a Home in St. Louis Park Today
If you're looking for a home in St. Louis Park, we'd be happy to help. Over the years, we've helped thousands of homebuyers discover their next home. While other real estate agents fall short in experience and communication, we go above and beyond to ensure that our clients are taken care of — from start to close. 
Contact us today for an unrivaled home buying experience in St. Louis Park, MN.