The Vibes
Cristina and I recently had a chance to hit up 112 Eatery in Minneapolis for our Wednesday night date night, and we really enjoyed the experience. We now understand why our friends have been talking the place up.
The ambiance is AWESOME! It feels very classy yet homey in a unique way. The dim lighting, exposed brick, mirrored décor, and dark woods made the whole place feel warm and cozy.
Our server was absolutely AMAZING – on it and very helpful, but not at all intrusive. Definitely five-star service!
We thought the prices were fair considering the exceptional food quality, as well as the quantity of food you receive per dish.
Time to Eat!
We ordered several items to get a feel for a wide variety of 112 menu offerings.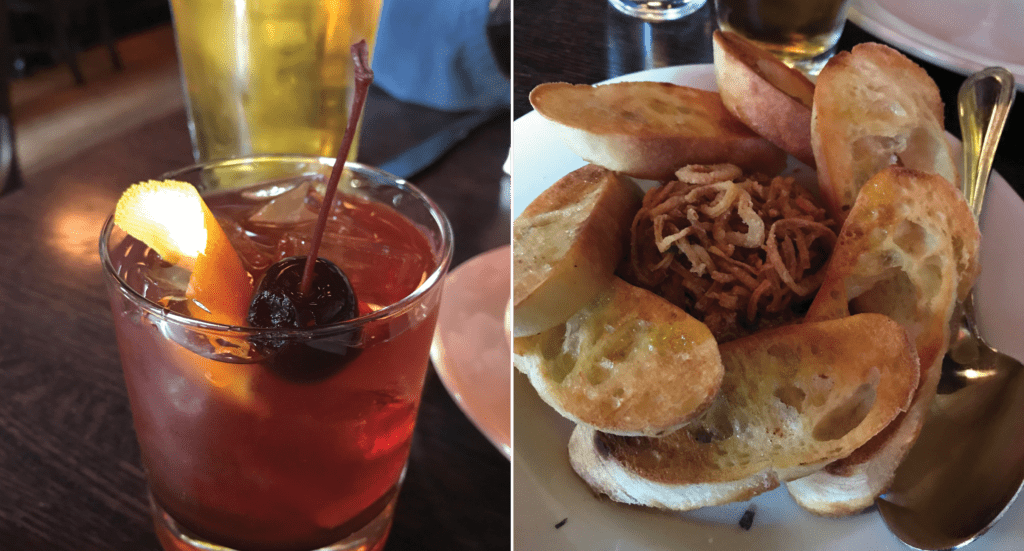 I personally do not drink, but Cristina ordered an Old Fashioned to accompany her meal. She said it was one of the best she has ever had and that if we go back, she'll likely order one again.
The 112 Steak Tartare was incredibly scrumptious! We loved this dish! It had a great flavor to it and the presentation was very nice. The bread that came with it was also delicious.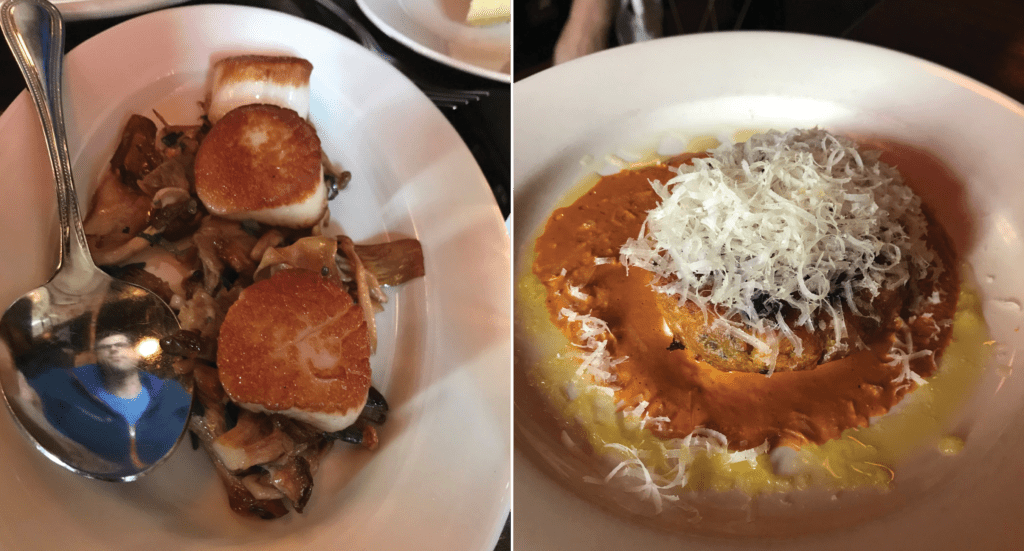 I LOVE scallops AND mushrooms, and both were exceptional in the Scallops with Oyster Mushrooms dish. We agreed that the buttery, tasty scallops were cooked to perfection. The mushrooms had an enjoyable earthy taste and were a nice texture. This menu item is a must-try in our opinion.
The Plantain Empanada dish was yummy! Cristina fell in love with it! It was a simple dish with intense flavor depth. The red pepper sauce was on point!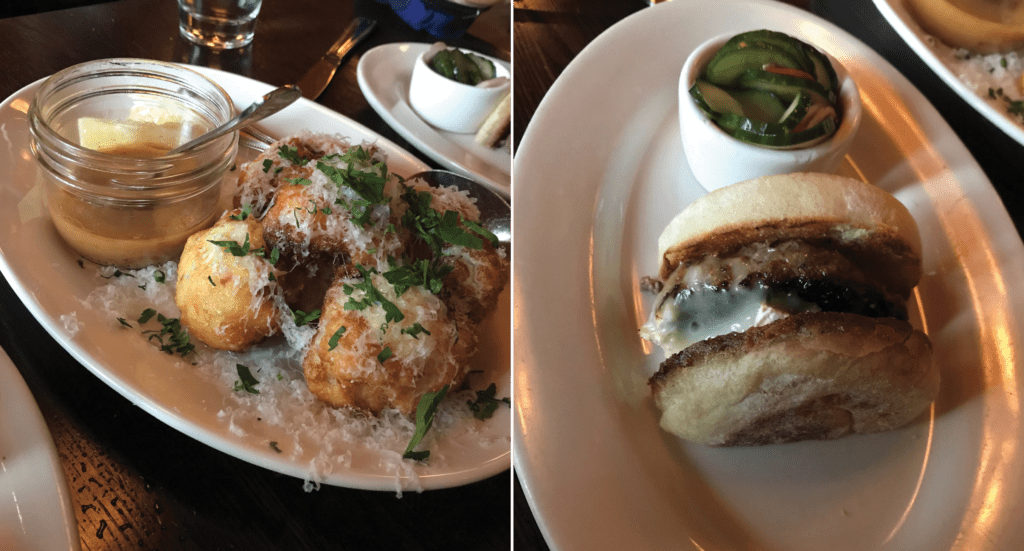 Cauliflower Fritters with Bagna Cauda, oh wow, I could have eaten this dish all by myself, it was so great… LIKE CANDY!
Our friends told us we had to try the 112 Cheese Burger, as they love it. It was a very good burger, but not show stopping. We (especially Cristina) tend to prefer to try more unique/exotic menu items. However, if you are craving a burger, this is a winner.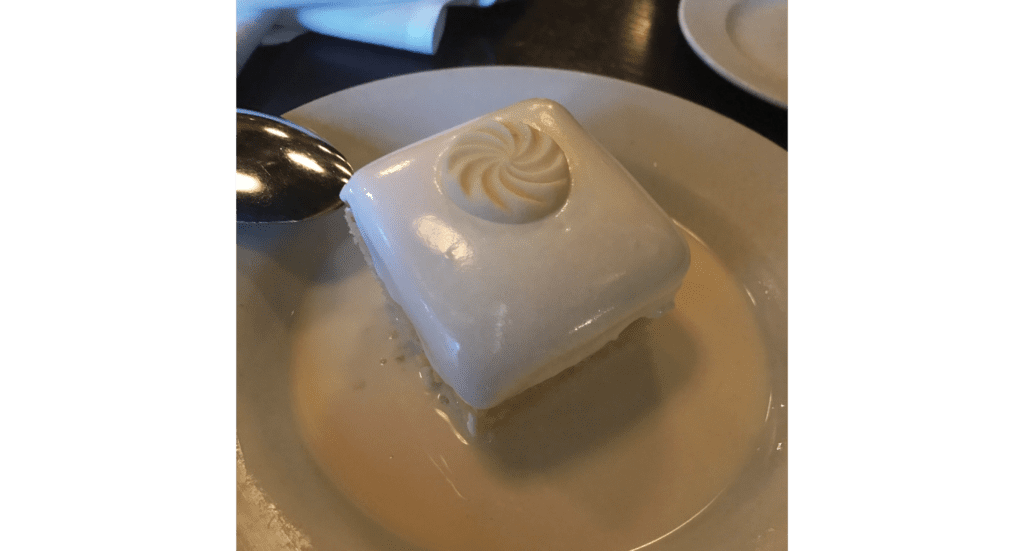 We don't always get dessert, but we saw them coming out of the kitchen and couldn't resist. We ordered the Tres Leches Cake. When I asked Cristina what she thought about it, this was her response, "WOW, all kinds of dairy in one dish with tons of sugar!! What's not to like? It was so good and so rich. Another must-have (but maybe like once a year – haha)!" As I previously mentioned, I don't drink, and I could for sure tell there was a substantial amount of rum in there! Overall, a very good dish and if you like rum, you'll love it even more!
We recommend that you give 112 a try if you are out and about. It was a perfect location for a date night out!
112 Eatery Star Ratings
Food: 5/5
Atmosphere: 5/5
Price: 5/5
Overall: 5/5
112 N 3rd St, Minneapolis, MN 55401
(612) 343-7696
www.112eatery.com