As the saying goes, the key to success is hard work and determination!
The husband and wife team of Kerby & Cristina Real Estate Experts of RE/MAX Results have built a business from the ground up that continues to grow and evolve each day as they work to become number one in the Minneapolis area.
"Our dream is to build the most trusted and referable real estate organization in the Twin Cities Metro area. To do that, we strive daily to ensure that our attitude meets our core values of integrity, dependability and providing our clients with creative solutions to their housing needs." – Cristina Edelstein-Skurat
"My personal goal as a real estate professional is to rewrite the reputation of most real estate agents. We love working with our clients and providing them with a service that will impact every facet of their lives." – Kerby Skurat
How it All Began …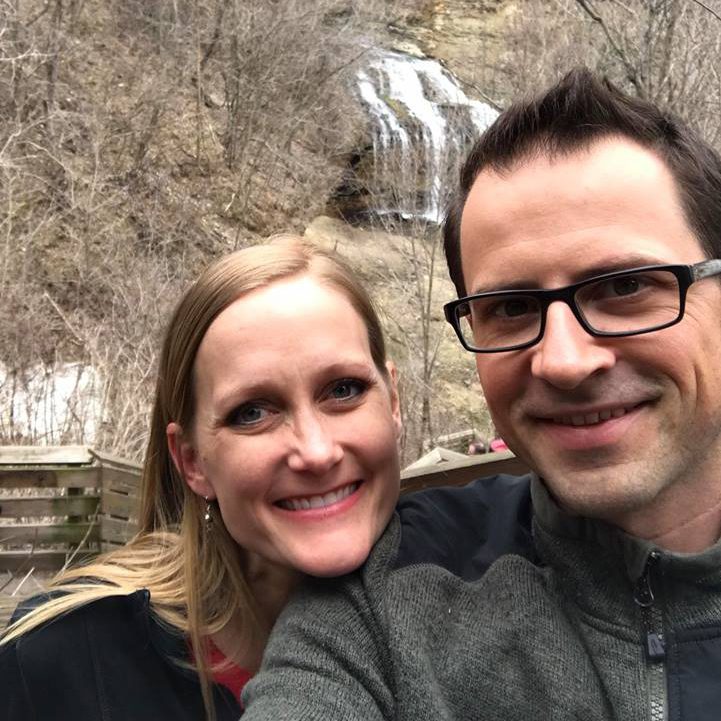 No business begins in exactly the same fashion or for exactly the same reasons. For Kerby & Cristina Real Estate Experts, it started with love. For an entire year, Kerby & Cristina were separated on two different continents. But even time and distance couldn't keep them apart.
Kerby admits now that it was a crazy idea. But it was also the best decision of his life. His then girlfriend, Cristina, was working in the Congo for HEAL Africa, for 12 of the 13 months of their early relationship. Although the strain was hard, Kerby supported her work and for an entire year, they communicated mainly by telephone and e-mail. That is, until he decided he could not spend another day without her. He purchased a plane ticket, and with a ring in his pocket, he flew to the Congo to surprise her and ask her to be his wife. When he arrived in the little lake city of Goma, she was on a restaurant terrace overlooking the water. She screamed when she saw him. She thought she was meeting a friend. Needless to say, her answer to his cross-continent proposal was "yes."
Building Their Career Together
Although very different, Kerby and Cristina were bonded by the same important fundamental values: faith, helping others and a strong sense of business. Their differences are not only what attracted them to each other as a couple but also what makes them such a strong real estate team.
In 2006, Kerby turned his hand to commercial real estate for a period of time. After gaining invaluable experience, he decided to pursue residential real estate – his true passion – in early 2008.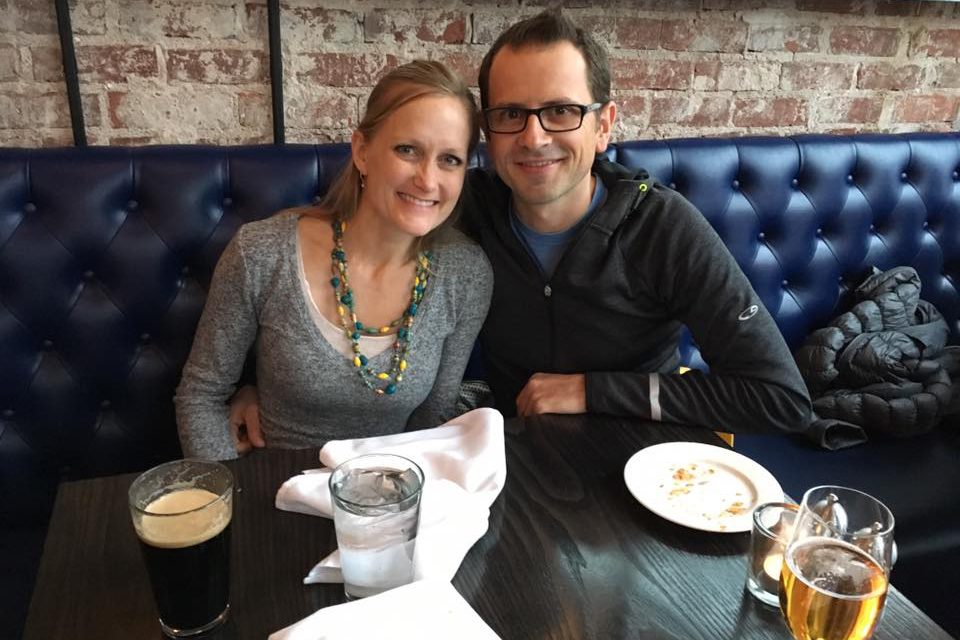 "After moving back to Minnesota when we got engaged, I didn't have a job and it was the worst part of the market crash. I spent a year working for a local nonprofit and ultimately decided that I belonged in a more entrepreneurial setting, where my energies can make a difference. I wanted to solve problems and help people. Real estate made sense. Working together with Kerby to make an impact in our community was the perfect fit." – Cristina Edelstein-Skurat
Cristina utilized her communications background on behalf of her husband's clients and his real estate firm for about a year prior to becoming official business partners. Today, Cristina focuses the majority of her time on the buyer side of the business and Kerby concentrates more on listings.
Today, the team not only consists of buyers and sellers agents, but also full-time support from a structural engineer, operations manager, listing coordinator, marketing coordinator and a client care specialist. They also provide a trusted list of recommended contractors for almost every imaginable trade, making the Skurats' team a nearly all-inclusive, one-stop shop for resources.
Strategies & Techniques
Kerby and Cristina always have their clients' best interests at heart. In fact, they have been known to talk sellers out of putting homes on the market on occasion when it doesn't make financial sense, encouraging them to explore renting it out to hold as an investment.
"When clients come to us about putting their homes on the market, I think about what kind of advice I would want if our roles were reversed. As a certified home selling advisor, it is my job to help clients determine the value of listing their home versus renting it. I value the opportunity to gain a lifetime client and give them unbiased advice when asked for my opinion." – Kerby Skurat
Kerby and Cristina use all forms of technology and other marketing channels to reach their potential clients. They treat each client as a valued individual and analyze their situation independent of any biased opinions and/or circumstances.
"We have such a wide range of demographics in our community that we want to make sure to reach out to as many people as possible. We can't overlook traditional forms of advertising for our clients such as direct mail campaigns and word-of-mouth opportunities through networking in the community, in churches and within the Latino community." – Cristina Edelstein-Skurat
With this combined approach to marketing their listings and finding homes for their buyers, the team is growing exponentially. In fact, their home sales numbers year-over-year are astronomical. In 2011, the team sold only 60 homes. In 2012, they joined RE/ MAX Results and they sold 121 homes. In 2013, they sold 192 homes. And in 2014, they sold over 265 homes, which gets them closer and closer to their yearly goal of 300 homes.
Kerby and Cristina agree on one indisputable fact, they love their team and attribute their overall success to the bonds that have formed within their work family.
"We have, hands down, the best team in America. They have a winning combination of grit, determination and an ability to deliver that can rival any team in the nation and for that, we are forever grateful. We could not have grown so quickly without them." – Kerby & Cristina Skurat
Looking to the future, the Skurats will continue to grow their team to include more agents to attend to their growing list of clientele.
The Big Picture
In this business, success is quantifiable by the revenue generated by gross commission. In 2013, the team was fortunate to earn a spot in the RE/MAX Hall of Fame. They also received Diamond Club and the Top 3 RE/MAX team recognition in 2013 & 2014. Kerby and Cristina are quick to note that while they are honored to share company with only a few other teams in the state with similar award achievements, money isn't everything. Success can also be measured by the clients who refer them to you and reach out when they are ready to move into a new home. Their goal is to gain and retain lifetime clients who feel confident in reaching out to the team regardless of their situation – moving up or downsizing; selling or buying.
While work is undoubtedly an important part of their lives, they also continue to support missionaries and educators in other countries and would like to expand their offerings to include more international business training. In fact, Cristina has been involved in supporting smaller nonprofits that help women in the Congo become self-sustaining through small businesses. She has also held a seat on the board of directors of Global Planit, a nonprofit helping other nonprofits with technology. They are both involved in their church and enjoy cooking dinner with good friends.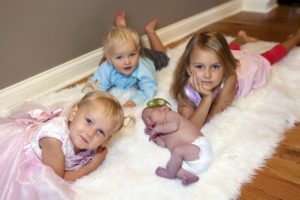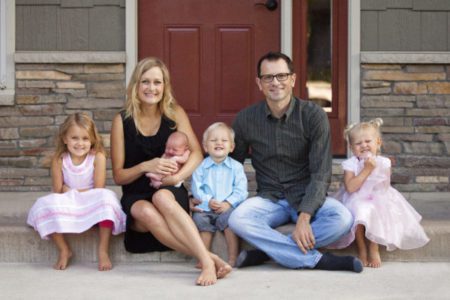 Above all, they are consciously trying to make more time for the most important thing in their lives, their family. The four joys of their lives, daughters Viviana (born in 2012) and Lucia (born in 2015), their only son, Santiago (born in 2016), and their youngest daughter, Amelia (born in 2018) have made them take a step back and enjoy the role of family. Both Kerby and Cristina honestly love what they do, but they are learning to become more focused and dedicate quality time to their children, because they will only be young once. They enjoy spending time away from the office in the sunshine and taking walks in the park. It gives them much joy to relax together as a family.
All in all, they are committed to excellence in the service they provide to their clients. They are continually grateful and humbled by the referrals they get every year.
Regardless of your goals, Kerby & Cristina serve as your advocate every step of the way.
Call them today to see how they can help you with your next move!