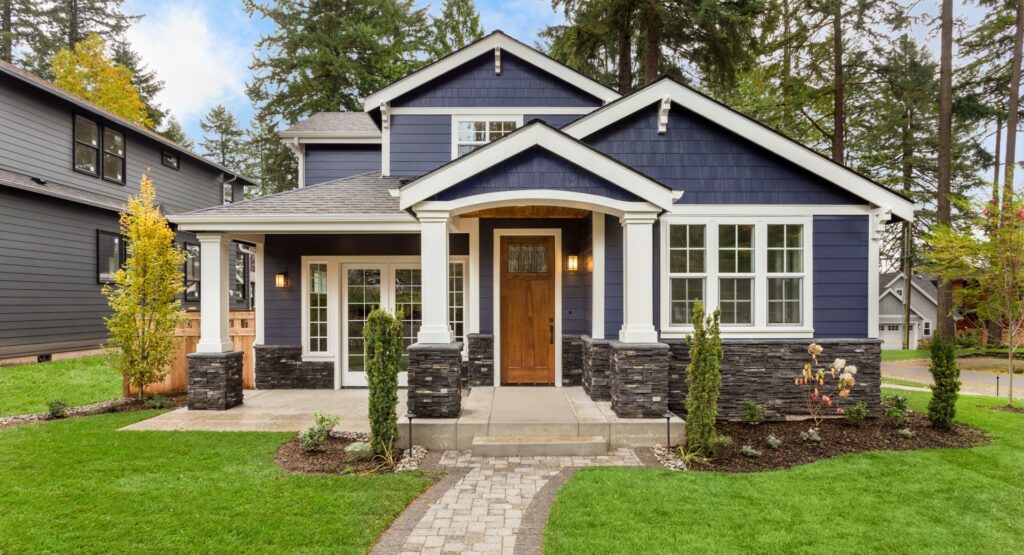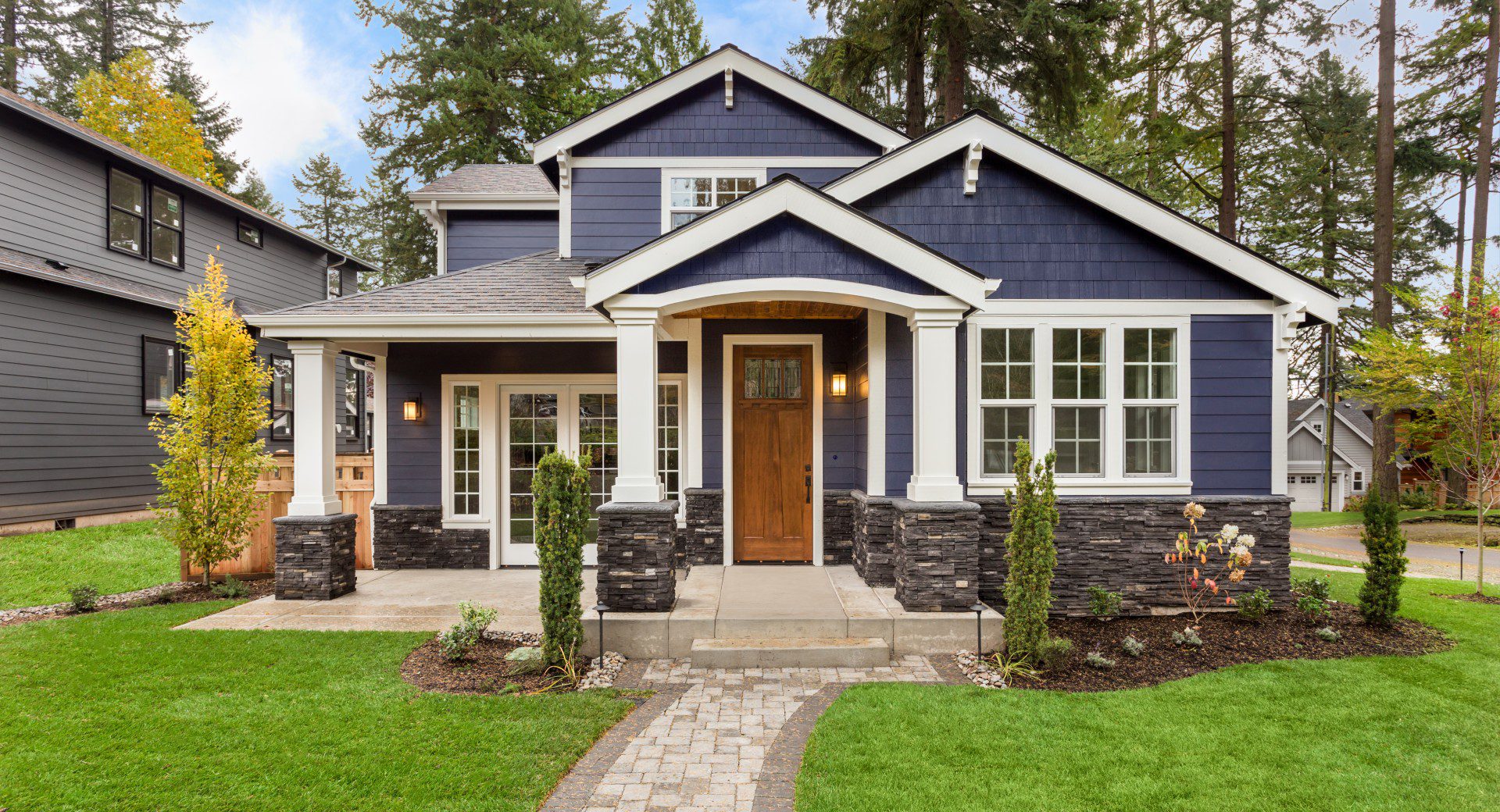 Reliable Real Estate Agents in Hopkins, MN
When searching for your next home in Hopkins, Minnesota, you need a team of trusted real estate professionals on your side. Kerby and Cristina is proud to provide premier real estate services in Hopkins and the surrounding Twin Cities.
Whether you prefer a more modern home or are seeking out a classic, colonial abode, we can find something to fit both your style and budget. Contact our real estate experts today to get started on the search for your dream home in Hopkins, Minnesota. We'll have your back every step of the way, ensuring a smooth experience for this exciting moment in your life.
The Benefits of Buying a Home in Hopkins, MN
Hopkins is part of the Twin Cities metropolitan area and boasts plenty of exciting activities for you and your family to participate in throughout the year. After you make your move, take time to explore local shopping centers, visit the Hopkins Center for the Arts, or take advantage of the beautiful scenery at Minnehaha Creek and Shady Oak Beach.
With so much to do around town, it's no surprise that so many people consider buying a home in Hopkins, Minnesota. If you're ready to invest in a new home within a community you and your family will love, we're here to help. Contact our Hopkins real estate company today to start your search for homes for sale in Hopkins.
Your Trusted Partner in Hopkins Real Estate
Here at Kerby and Cristina, we understand how crucial it is to find a home or apartment to enjoy with your friends and family for years to come. For that reason, we emphasize family values and faith in our real estate company. We always take a "never problems, only solutions" approach to every real estate transaction, helping you find the perfect property to turn into your forever home.
We proudly employ a comprehensive team to provide support through the entire home-buying process. Our real estate company consists of knowledgeable professionals, including:
Buyers

Listing agents

Staging strategists

Showing agents

Client care specialists

Financing experts
When working with Kerby and Cristina, you receive a robust support system to show you the way through every step of the process. Between staging your old home and supplying you with showing agents in order to sell it successfully and employing financial experts to assist as you finance your new home, you'll find all of the real estate resources you need right here at Kerby and Cristina. Check out testimonials from our clients and see why the compassionate real estate professionals at Kerby and Cristina make all the difference during this daunting process.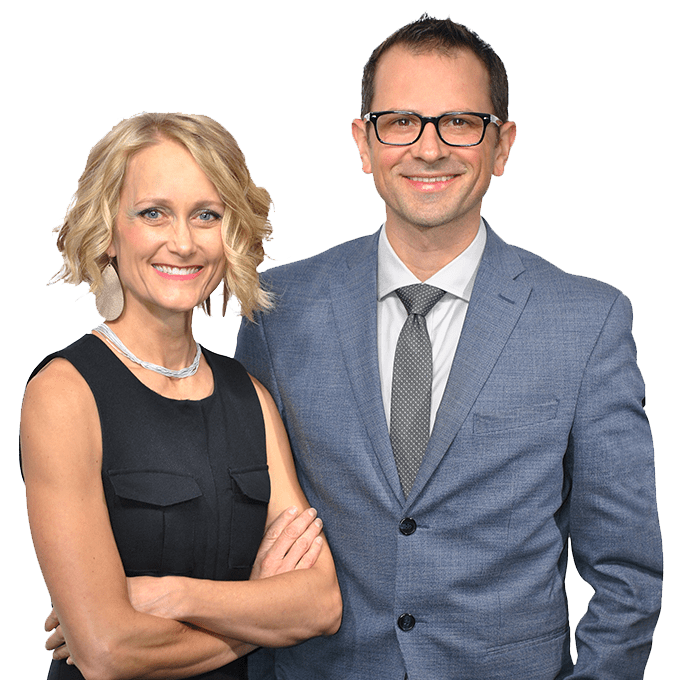 Our Proven Process for Buying a Home in Hopkins, MN
Buying a new home for your family or purchasing your first home is an extremely exciting process, but it can also prove to be quite an overwhelming experience for some. Luckily, with our team of thoughtful and compassionate real estate professionals ready to help you, you can find your future Hopkins home with ease.
We'll provide you with guidance through every step of the home buying process. From determining the features of your home that you can't live without or creating a wishlist of things you want but don't need, to financing your future home in Hopkins, we're here to help.
Make Your Must-Haves List
Before you buy a home in Hopkins, MN, you need to make your must-haves list, which should include specifications for floor plans, bedroom and bathroom amounts, amenities, and other essential information about exactly what you want in your new home. Some typical items our clients consider must-haves for their home include:
Open concept floor plans

Home offices

Walk-in closets

Central air conditioning systems

Guest rooms

Number of bathrooms

Outdoor spaces

Garages and parking
Although we can't always cross off everything on your must-have list, our top Hopkins real estate agents will work tirelessly to find a home that fits your needs as closely as possible. Talk through your exact needs and specifications with one of our expert realtors today. Then, we can start touring potential homes for sale in Hopkins with your must-have list in hand.
Consider Additional Features
After listing out your needs on a must-have home checklist, you can start considering additional amenities and fun, attractive features that aren't totally necessary. Write out a wishlist of your preferences in flooring, lighting fixtures, appliance styles, landscaping elements, and so much more.
Fill out our home buyer questionnaire to give our top Hopkins real estate team a better idea of your preferred styles and property types. We'll work closely with you to find homes in Hopkins, MN, that suit your needs, and sometimes, fulfill your "just for fun" wishes as well.
Tour Potential Properties
Once we understand what you're looking for in your new Hopkins home, we can begin our search for a suitable property. We'll schedule open houses or online tours, depending on your personal preferences. New technology makes it easier than ever to view virtual tours and 3D renderings of potential homes for sale in Hopkins, MN.
With the information from your must-have checklist and dream home wishlist, touring and buying a home in Hopkins, Minnesota, can be a stress-free experience. Plus, you'll have the best realtors in Hopkins on your side every step of the way to ensure you select the right home for your needs.
At Kerby and Cristina, we can help you determine your budget for buying a home in Hopkins, too. We'll explore realistic monthly mortgage payments and base your budget on your assets and income, ensuring a seamless and straightforward real estate transaction when you buy a home in Hopkins. Contact us today to speak with a real estate specialist about financing your new Hopkins home.
Helping You Find Your Next Hopkins Home
Searching for the perfect future home can seem like an overwhelming and often never-ending process. However, with our top Hopkins real estate team on your side, the experience of buying a new home can be joyful and rewarding. We strive to build long-lasting relationships with our clients, helping them buy and sell homes in Hopkins and the surrounding Twin Cities area.
If you're tired of touring homes that just don't meet your demands, don't waste any more of your time or energy. We can easily help you find your dream home in Hopkins, Minnesota. Talk with the team of top Hopkins real estate agents at Kerby and Cristina for compassionate, individualized real estate services and find the perfect future home for your family today.