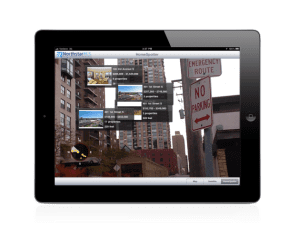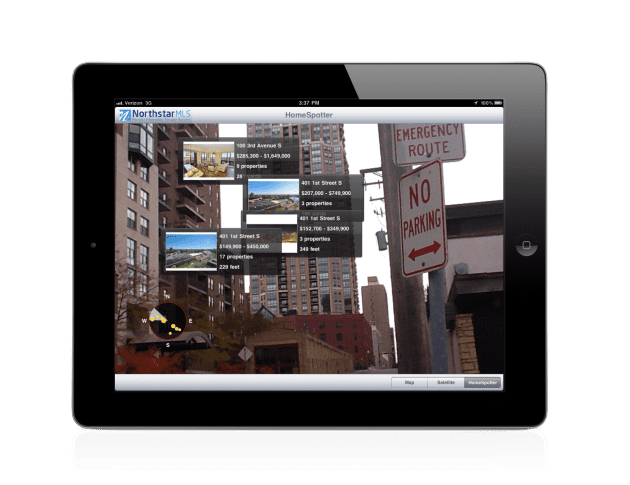 Check out this crazy cool new HomeSpotter Technology coming out! This article was featured in the Star Tribune on February 1 so we wanted to share it with you!
The Northstar Multiple Listing Service, the group that manages most Twin Cities-area home listings, is updating its iPhone/iPad app for real estate agents and other MLS members with a technology called HomeSpotter, which was developed by Twin Cities tech guru, Aaron Kardell.
A description of the app from Kardell/NorthstarMLS: "As an agent points their iPhone down the street, they see a view of the street and info on all the houses for sale pops up. There's even a radar display that shows the direction and proximity of nearby properties for sale." Kardell said that the app is an enhancement to an existing app already developed for the NorthstarMLS that builds on "augmented reality capabilities," which provides an enhanced virtual reality experience.
And here's the endorsement from John Mosey, president of NorthstarMLS: "Mobile interaction with our services is an increasingly important requirement for real estate professionals. The addition of HomeSpotter to MobileRealtyApps' smartphone and tablet solution suite is another example of how NorthstarMLS empowers our customers with best-in-class resources to better serve their customers."
MLS members already have access to the NorthstarMLS app, which was launched in early 2011. It lets subscribers access existing searches and contacts, carts and access to software called BookAShowing, which lets agents schedule showings. The product was developed by Kardell's Minneapolis-based company, MobileRealtyApps, which he founded in 2009. NorthstarMLS is the first MLS to deploy the technology, but other groups will have access to the app down the road. If you're interested, you can see how it works at HomeSpotter.com.