By: Debbie Chapman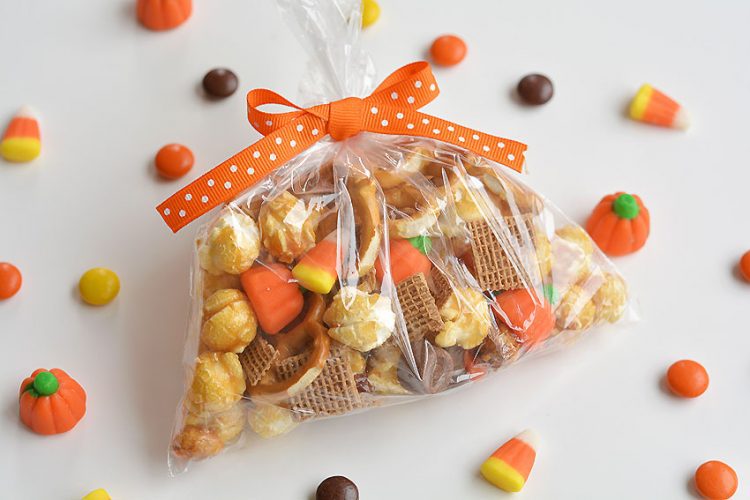 This Harvest Hash Chex Mix is the PERFECT combination of sweet, salty and crunchy! Get your family into the kitchen and make this fun festive recipe.
If you do make it please share in the comment below what you think of it. Enjoy! 😊
Ingredients
For the Sauce:
3/4 cup Butter melted
3/4 cup Brown Sugar packed
2 Tablespoons Vanilla Extract
For the Mix:
1 box Rice Chex
1 bag Bugles
4 cups Pretzels
1 heaping cup Candy Corn
1 heaping cup Candy Corn Pumpkins
1 bag Reese's Pieces
Instructions
Preheat the oven to 275°F.
Melt the butter in the microwave in medium bowl or measuring cup.
Add the brown sugar and vanilla extract and whisk well until combined and dissolved.
In a VERY large bowl, add the Chex cereal, pretzels and Bugles.
Pour the sauce over the cereal mixture and toss gently until evenly coated.
Line two large baking sheets with parchment paper.
Divide mixture on the two baking sheets and spread in even layers.
Bake for 45 minutes, stirring every 15 minutes.
Remove from the oven and allow it to cool. Then add it to a large bowl, along with the candy corn, pumpkins and Reese's Pieces. Toss to combine.
Store in airtight container.