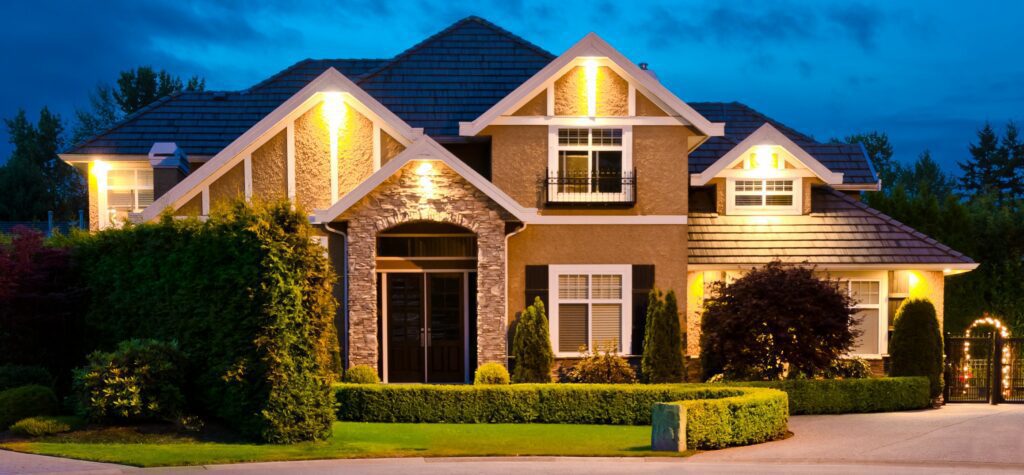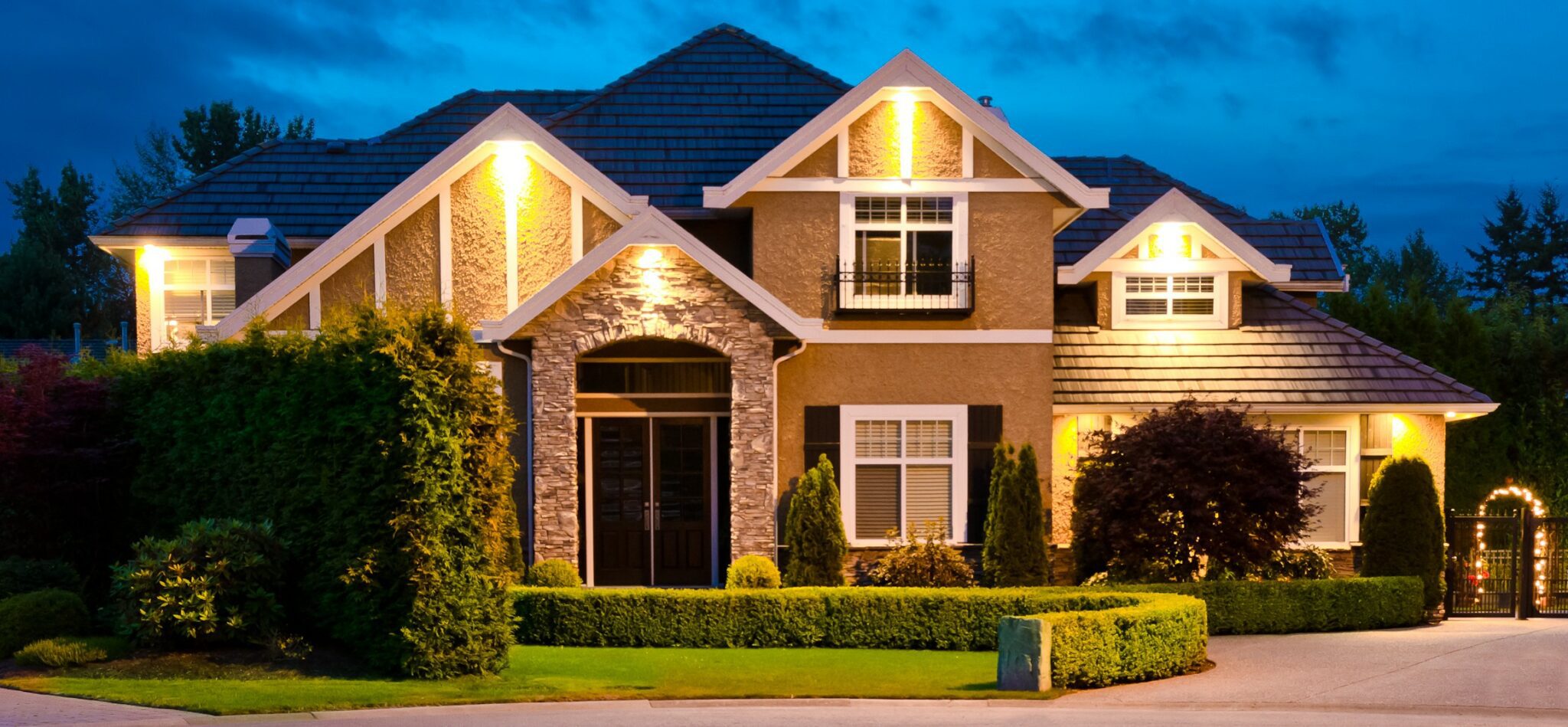 Discover your future home in Golden Valley, one of Minnesota's highest-ranked suburbs. We help homeowners like you find properties with the right qualities and specifications within your price range. Our real estate agents work with your goals in mind, focusing on finding a home you'll love for years to come. Discover your future with Kerby and Cristina.
Golden Valley Homes For Sale
We make your home buying experience a memorable and special occasion. We've earned a name as one of the most renowned real estate teams in the Twin Cities area, helping well over 3,500 families purchase their beloved homes. We'll help you unlock some of the latest and greatest properties throughout Golden Valley, MN. Our real estate experts understand how significant a home buying experience can be, especially for first-timers. We combine years of dedicated real estate experience with innovative technologies to showcase the right homes to the right homebuyers. We take the time to understand your real estate goals, helping you discover the perfect property in Golden Valley. 
Why Buy a Home in Golden Valley, MN?
Golden Valley offers one of the most sought-after communities in Minnesota. This lively suburbian city is home to a blossoming art scene, diverse population, and a fantastic school system. Located just a few miles outside downtown Minneapolis, you'll have access to all of the incredible attractions the big city has to offer while living in a low-crime suburban community. At about 10 square miles and a population of 21,000 — Golden Valley offers lovely parks, gorgeous pathways, a vibrant shopping community, and delectable restaurants. 
What's There to Do in Golden Valley?
Golden Valley offers a booming artist community. Take a trip to the Golden Valley Arts & Music Festival or learn more about Minnesotan traditions in the Golden Valley Historical Society Museum. Have a laugh by attending a show at ComedySportz or stroll through Theodore Wirth Regional Park with your family and friends. 
This gorgeous city is also just a stone's throw away from neighboring suburbs like St. Louis Park — home to must-try burger joints and breweries like Steel Toe Brewing. A short drive down Highway 55 puts you in the heart of Minneapolis, where you can check out the Walker Art Center or catch a show at Guthrie Theater. 
Golden Valley is also part of the Hopkins School district, an A-ranked district that provides one of the best educational experiences in all of Minnesota. 
We found success in real estate by placing our family values first. As a husband and wife team, we understand the importance of purchasing a home for you and your family — and we take pride in helping our clients find the perfect home. 
We know the unfortunate reputation that plagues many real estate professionals. It's why we got into the business. We wanted to provide a different, more enjoyable homebuying experience by taking a "never problems, only solutions" approach. 
We truly love what we do, and after just a few moments of speaking with one of our real estate experts — you'll see why. Our team is both talented and passionate about our values. Discover how you can get the personalized real estate expertise you deserve by choosing Kerby and Cristina for your home in Golden Valley.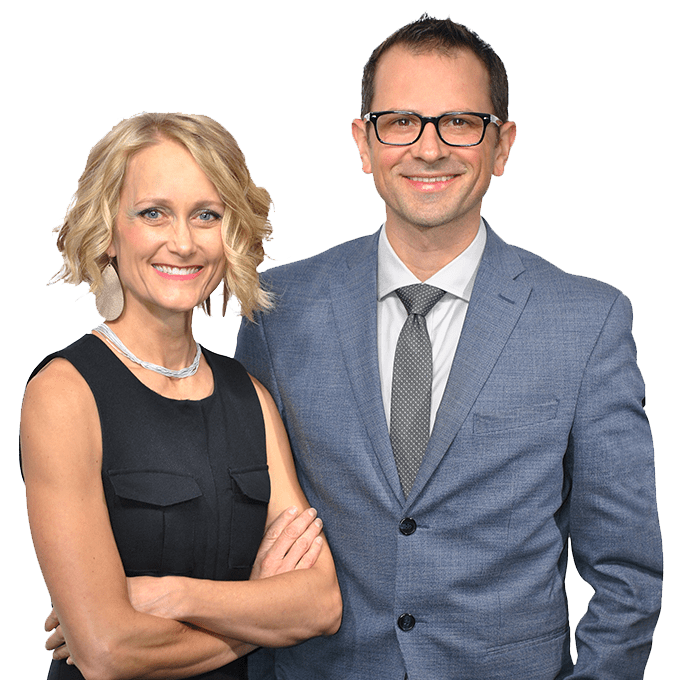 It's no secret that buying a new home is a massive undertaking. Luckily, our team will take care of you to ensure that you're not working too hard along the way. Regardless, we can offer some advice for new homebuyers looking to start their adventure. 
We'd recommend starting with answering these questions to help narrow down your search and get you on your way. 
What type of home is right for my family and me? 

How much can I realistically afford?

What type of financing may I need? 

What are the school districts like in the communities I'm considering?

Who will help me on my home buying journey? 
Pick a Home That Matches Your Style and Needs
Think about what type of home meets your wants and needs, but don't stop there. Think ahead and choose a style that fits your future as well. Is it a single-family ranch, a split-level, a property with a large backyard? An answer here can help narrow down your search before you even get started.
Consider Specific Features or Additions You May Want
The truth is that you probably won't get every single specification you want, especially if you have some fairly particular ones. Regardless, we can help you get the majority of features on your wishlist. Start by making a list. Jot down the type of neighborhood, community, and possibly even schools that you're interested in. Make a list of specific features in the home like kitchen layout, number of bathrooms, flooring — the world is your oyster. Make sure to separate this list by "must-haves" and "nice-to-haves." One of our real estate experts will be happy to help with this process and may even have some perspectives on features you never even thought of. Take our home buyer questionnaire to get started.
Whether you're touring in-person or virtually, there's no limit. So, take your time and check out as many homes as possible. You've worked hard to save up for a home, and you deserve to shop around until one feels perfect. We can also attend open houses with you to help with the touring process.
This one may seem like a no-brainer, but there are steps you can take to improve your chances of landing your dream home. Taking the time to get your finances in order can not only take away some significant stressors but also provide an accurate window into realistic properties for you. Chat with an expert from Kerby and Cristina. We can help you narrow down your budget, choose the right mortgage size, and show you ideal listings in your price range. Being financially prepared and ready to put down a downpayment can help smoothen the purchasing process. Getting pre-approved makes you a more attractive buyer and a serious contender during the offer stage.
If you're interested in buying a home in Golden Valley, MN — speak with one of our real estate experts today. We build lifelong relationships with our clients through a commitment to service and an unmatched expertise of the Minnesota marketplace. 
Contact us today to get started on buying your home in Golden Valley, Minnesota.