This month we wanted to try something new for our restaurant review. Team member Emilie put on her chef hat and tried out a cooking class at The Kitchen Window. The Kitchen Window is a store and cooking school located in the trendy Uptown Minneapolis area. The staff is known to be some of the most knowledgeable retail staff in the in the industry. In a visit to the retail store a customer could get custom-fitted with a knife, test drive one of over 25 different espresso machines, or take a trip to the patio and sear a steak on one their grills. In the cooking school, the Kitchen Window designed with the home chef in mind. They offer a variety of cooking classes so there is truly something for everyone.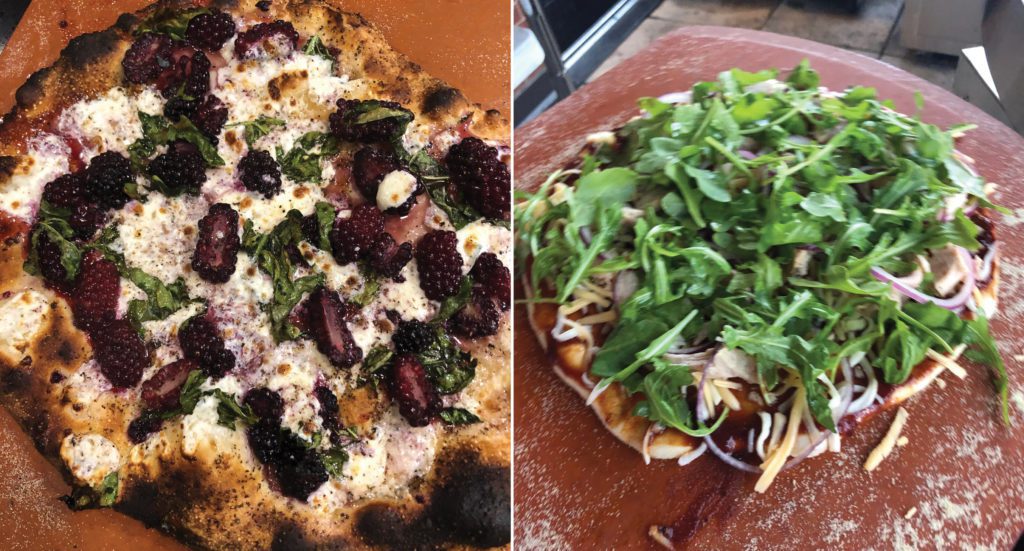 What caught Emilie's eye was the Grill Master Series: Pizza cooking class. In the class, they walked through how to turn a grill into a pizzeria and was 4 hours in length. The class size was small and intimate with 1 instructor and around 15 others attending the class. The class took place on their rooftop patio which was spacious and filled with grills for making the pizzas. It could not have been a more beautiful evening spent outside having fun learning how to make Emilie and her husband Max's favorite food, PIZZA!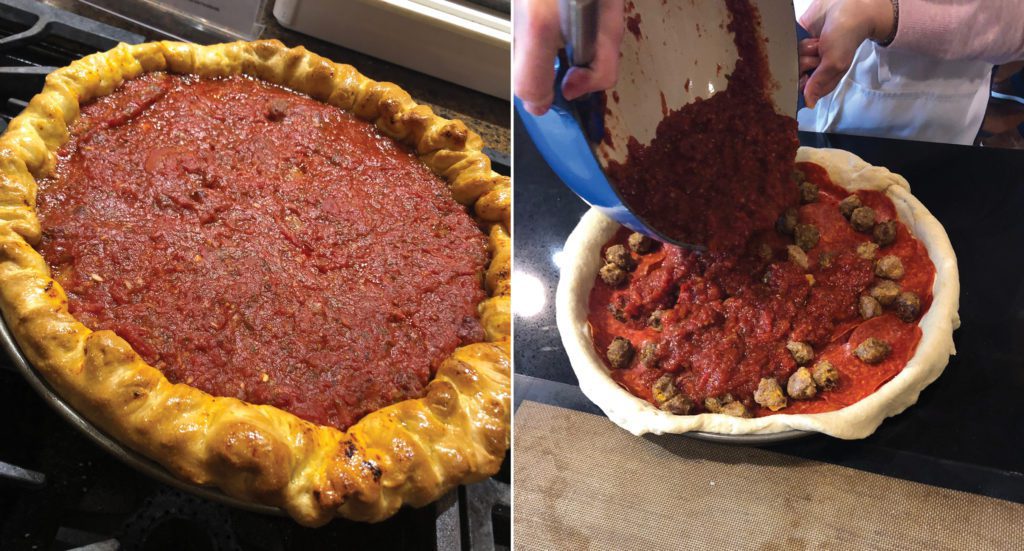 The instructor walked through 4 different types of pizza recipes. First up was a thin crust pizza with marinated tomatoes, basil, and fresh mozzarella. It was simple and delicious with a crust that was crisp and not charred. They moved onto a fun twist on pizza with a delicious BBQ chicken and smoked gouda pizza which was extremely flavorful and my personal favorite. Third was a hearty deep-dish pizza with the classic toppings of sausage and pepperoni. They finished the evening with a blackberry-basil pizza which was unlike anything I have ever tasted before. The sweet from the berries paired with the herb basil was a fun take on a dessert pizza. I will definitely be trying to make at home again!
If you have ever considered taking a cooking class, I encourage you to sign-up! It was such a fun evening spent cooking together and learning how to make new recipes together. I already am looking at what class I want to take next!
Kitchen Window Cooking School Rating
Food: 5
Atmosphere: 5
Price: 4
Overall: 4.5
3001 Hennepin Ave, Minneapolis, MN 55408
612) 824-4417
https://kitchenwindow.com/