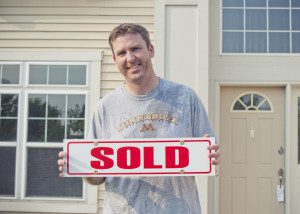 Troy and Katie contacted us when they made the decision to relocate to the Twin Cities from Willmar, MN. Troy works in the medical field in healthcare administration and took a position in Monticello. Katie is a social worker and ended up going back to her old job in South Minneapolis.
I met with Troy shortly after he had accepted his new position. They needed to find a place quickly so the family could be together again since Troy had moved up here early. We set off to find the right house for them and took a look at a few homes from their customized MLS search. We ended up finding them an absolutely beautiful home in Maple Grove in a wonderful development close to great parks and trails. We were able to coordinate to make sure the closing of their home in Willmar was successful prior to closing on their Maple Grove home!
The overall closing process was very smooth and we are super excited for them in their new home and for them to enjoy their new development. It was a pleasure to have you choose us as your Real Estate Experts and we look forward to being a resource for you over the years!
Cristina Edelstein-Skurat