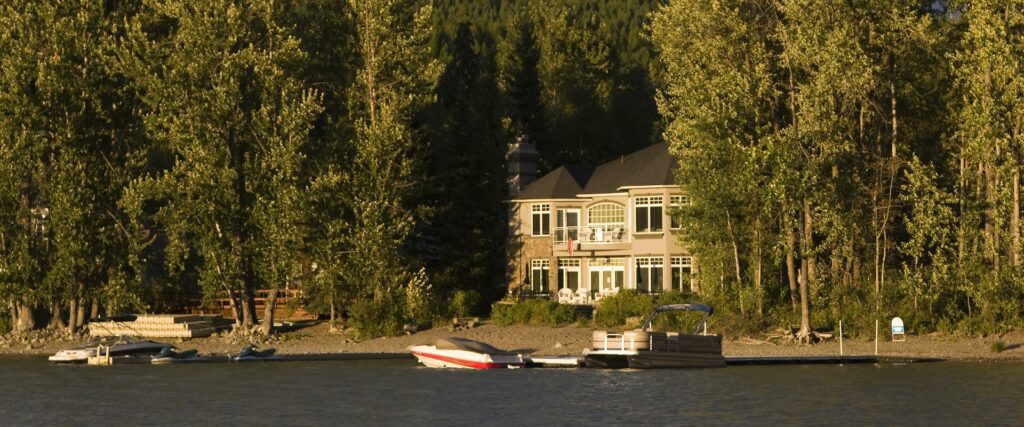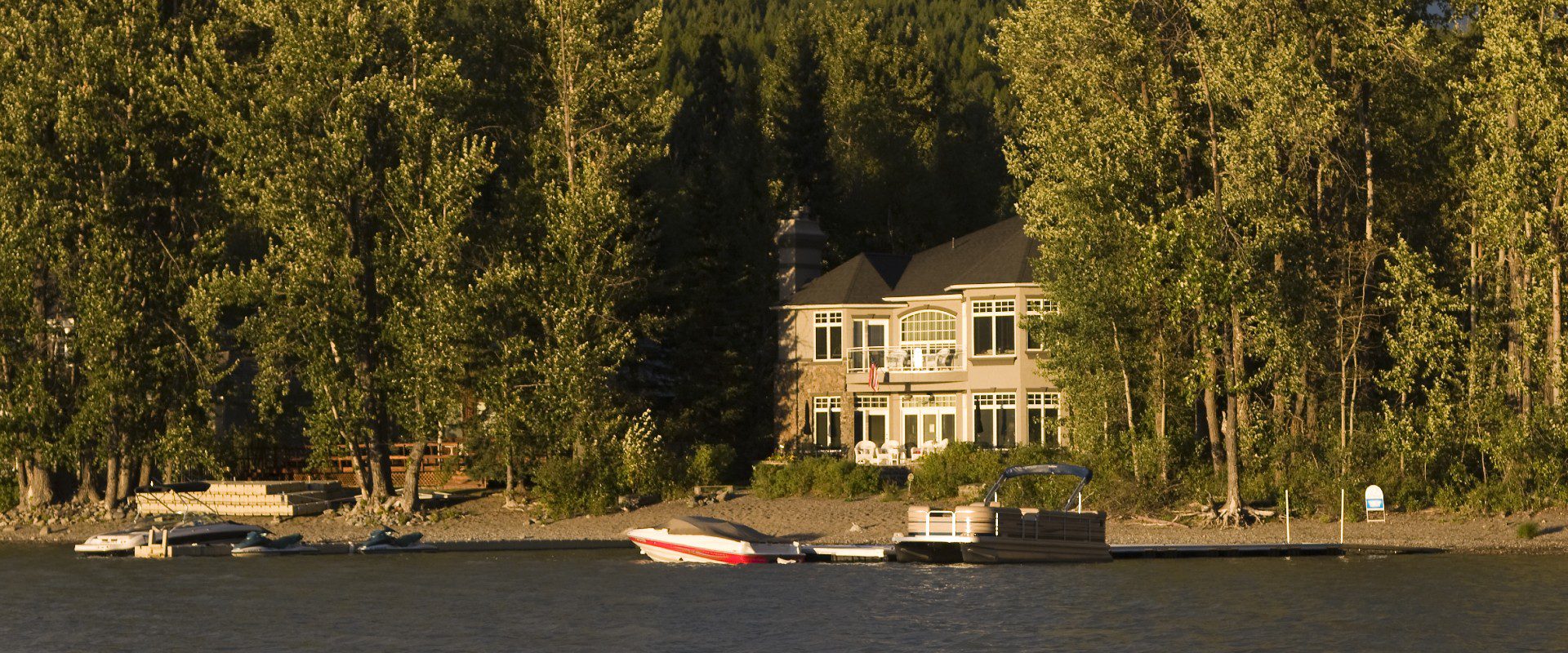 Buying a lakefront property can be an excellent investment, especially if you are also looking to rent out your property and turn a profit. Lakefront homes are typically in high demand, too, so when you eventually decide to sell, you'll have plenty of potential buyers (especially if you stage your lakefront property well). However, lakefront properties demand a little more work and thought than standard homes. 
Before making this significant purchase, consult with an experienced real estate agent who can help you narrow down choices and avoid surprises like hidden costs or undesirable shorelines. Lakefront properties are unique in many ways, but you don't want to buy a property with structural damage or strict guidelines on building and renovating the property. 
Whether you buy a lakefront property in the suburbs or one of the historic Minneapolis neighborhoods, you will need to keep some additional factors in mind. 
Here are a few items to consider before you purchase a lakefront home:
Quality of the water and type of water source.
Property line locations and if they reach the water.
Insurance requirements for a lakefront property, such as flood insurance.
Hidden costs like dock and lift fees.
Shoreline history and how it will change in the future.
Strategy for the property and ability to rent it out, if desired.
Condition of the home, especially since it's located near water.
Additional permits necessary for docks, boats, etc.
Extra responsibilities of owning a home on the waterfront. 
Ability to renovate or build on the property.
Things to Consider Before Buying Lakefront Property
If you and your family are looking at buying a lakefront property, take a look at these considerations before you make your decision. It's also crucial to connect with a trustworthy real estate agent who knows all about lakefront homes and their unique requirements and responsibilities. Buying a lakefront house is a big purchase, so you'll want to be fully informed and prepared before deciding on anything. 
1. Water Quality and Type
An important consideration for any lakefront property is the quality of the water and what type of water it is. Even if you know you want to be on a lake instead of a river or pond, there are many additional water properties to consider. Think about the following questions before you decide on what type of water you want for your next property:
Can you drive a motorboat on the lake? 
Is the beach full of weeds? 
Is the water clear? 
How is the sand quality, or is there a beach made of rocks?
Is the water safe for swimming?
What are the fishing rules on the lake?
2. Verify Property Lines
Some lakefront properties may have surprising property lines. You must verify where the property lines are when you look at any lakefront home. Some may not reach the lake, meaning you can't access it directly. Others might be located across the street from the water, with a designated slip or dock for you to use. Be prepared to verify the property lines and ask any necessary questions when you view the house. 
3. Insurance Requirements
Because of their location on the water, lakefront properties often have different insurance requirements than other homes. There may be an increased cost due to flood risk, watercraft liabilities, and proximity to water. With a lakefront home comes a multitude of specific insurance risks that may cost you more, such as:
Boat, jet skis, and other watercrafts operated by you and your family
Entertainment and alcohol risks with guests
Uninsured workers paid to maintain your property
Flood risk due to waterfront location
Semi-permanent water structures such as docks and boat lifts
Intruders that access the waterfront without permission
4. Hidden Costs
It's common for waterfront properties to have additional expenses that the average home buyer might not know. Be aware that water and sewer rates might be higher than their rates inland. There is also septic tank and well upkeep to consider, plus any dock and lift fees. If you plan to use a boat at your lakefront property, think about the costs of taking care of the boat and storing it in the winter.
5. Shoreline History and Future
Shorelines are not always permanent, though property lines are. Do some research to determine how the lake's shoreline has changed over the past years and the predictions for the future shoreline. The shore can move, and water levels often fluctuate depending on rain or snow each year. If the water line moves too much, it could affect your home or change the feel of your property.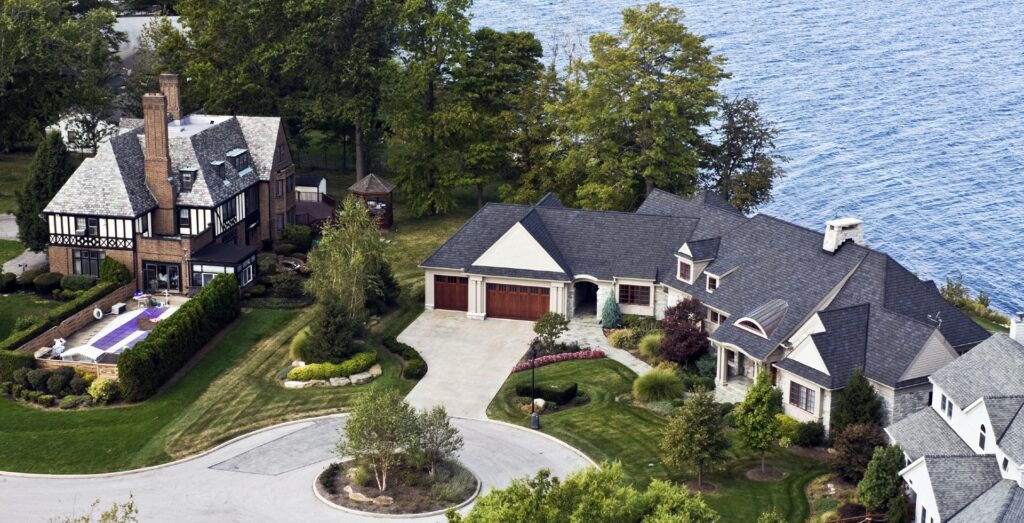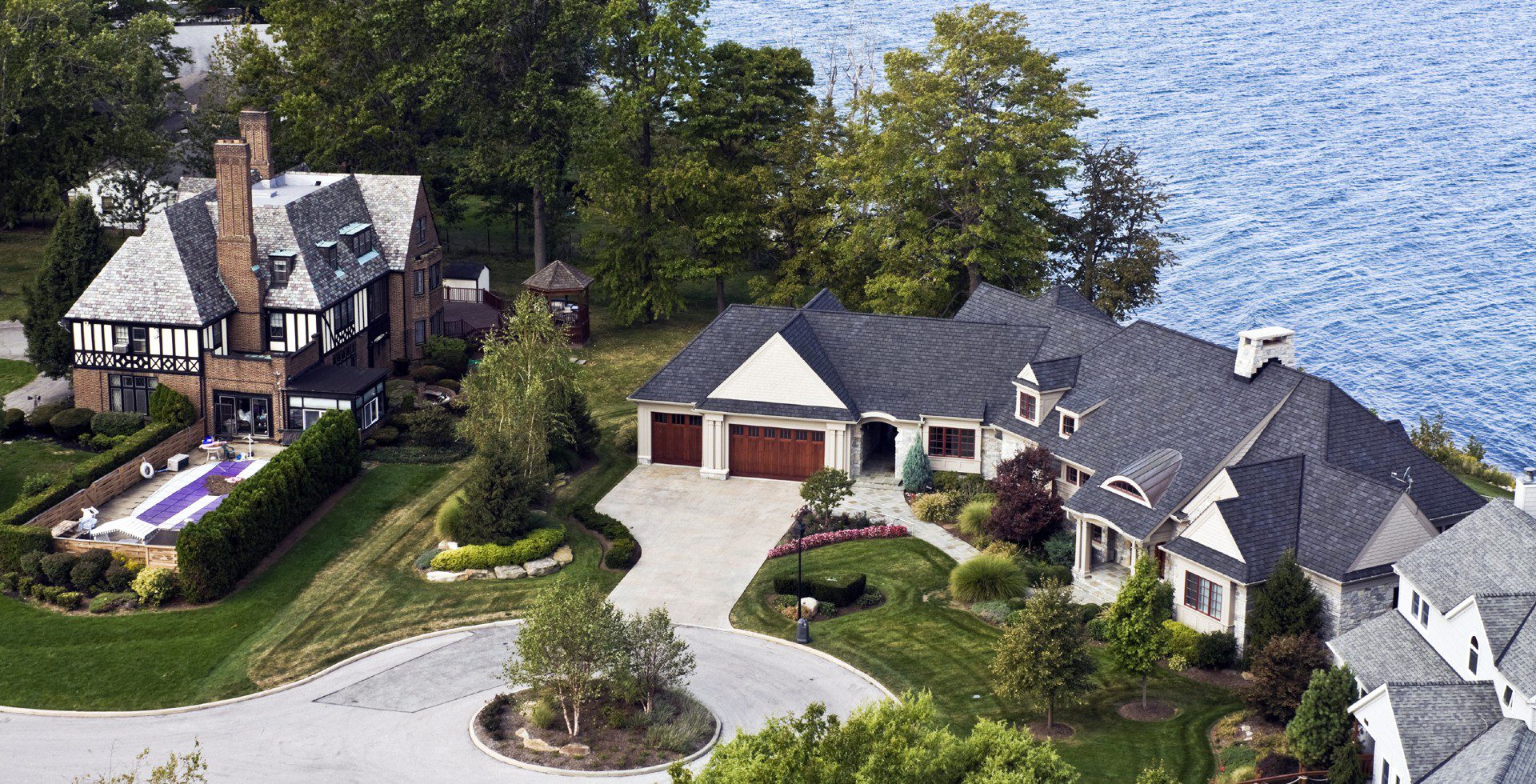 6. Property Strategy
Many home buyers that search for a lakefront property are interested in using it as a rental property for all or part of the year. When you are looking for a lake home, consider your strategy for the property. If you plan to rent it out, think about its location, ease of access, amenities, and ability to attract renters. 
Those who plan to live at their lakefront home should decide how they want the property to function – as an entertainment haven or a place of retreat. Lakefront properties can cater to many different property strategies. Before you start searching, consider your wants and goals with the lakefront property. 
7. Home Condition
Lakefront properties should be thoroughly inspected before purchase. With proximity to the water comes many issues that could arise with the home's structure and condition. Ensuring you have a thorough inspection done will avoid any surprises with the house once it's yours. 
8. Check Permits
Just because your property comes with a dock or other waterfront structures doesn't mean they are legally permitted. Look into the permit requirements for docks and other attachments before purchasing the waterfront home. Ask your realtor or the current homeowner the following questions:
Is the dock legally permitted?
Does another entity own the dock, or does it come with the property?
Does anyone else have access to the dock?
Is there an annual fee or renewal for the dock permit?
9. Understand Responsibilities
Though having a waterfront property comes with many amenities and enjoyable aspects, there are also increased responsibilities from your average property. The property might be part of a homeowner's association (HOA) or property owner's association (POA), which comes with added fees and guidelines. More than that, you will be responsible for the upkeep of your portion of the shoreline and the rest of your property for as long as you own the lakefront house. 
10. Improvement Abilities
Whether they're part of an HOA or POA or not, lakefront properties might have stricter requirements on building and remodeling due to the unique waterfront location. Before you buy, make sure you are aware of all the rules regarding improving your property, especially if you buy a fixer-upper that you plan to renovate or rebuild. 
Choosing to Buy a Lakefront Property
Though it may seem like buying a lakefront property comes with a lot of added worry or stress, the reality is that homebuyers just need to be prepared and aware so they can make the best decision. Living on a lake can be a fantastic experience, especially for those who love to enjoy the water and entertain friends on their boats. There are so many excellent lakefront properties in Minnesota to choose from; start looking today by contacting the experts at Kerby and Cristina.