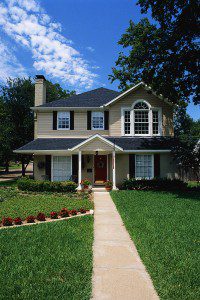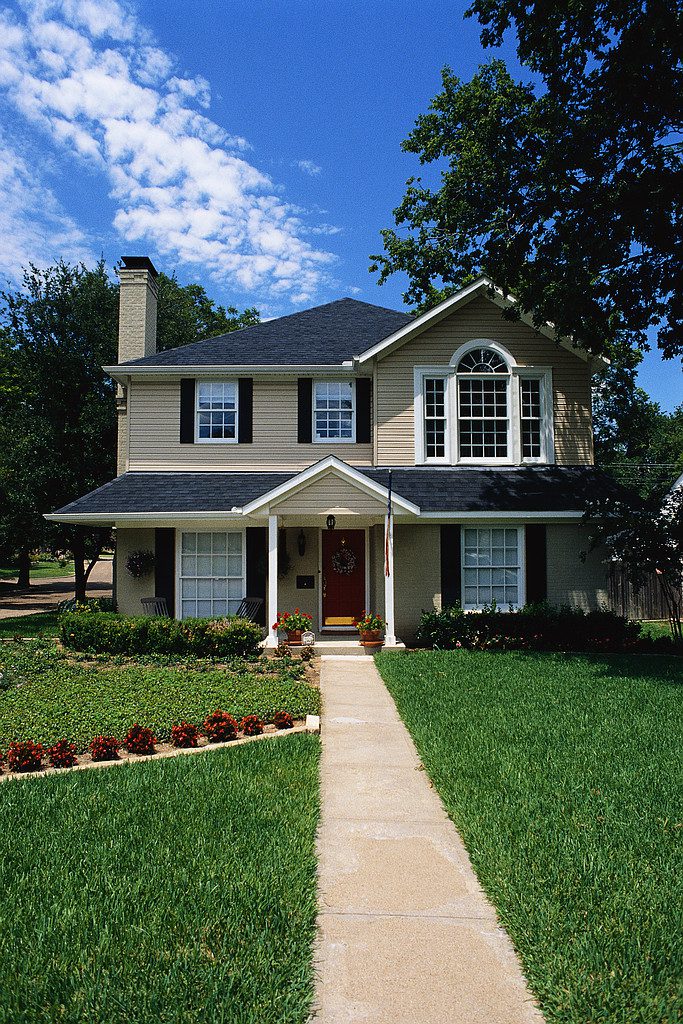 No matter the asking price, simple curb appeal changes can set the scene to immediately attract buyers to a property. Data shows that a majority of home buyers look at properties online or drive by before contacting an agent. As a result, the exterior of the property is always a major selling point.
The decision to buy starts when the prospects step out of their car in front of the property. Prospects will immediately imagine what their friends and family will think when they drive up.
Here are 10 easy steps to make the most of your curb appeal. (It is well worth the expense to hire someone to make these changes if you do not have the time!)
1. Make sure the lawn is mowed and the landscaping is pristine. Keep your gardens neat and healthy, and repair visible damage.
2. Clear the yard. Remove any visible trash cans, toys, tools, rusted outdoor furniture, old lumber, or yard debris.
3. Paint house trim and touch up concrete steps to freshen the look.
4. Paint the front door to give it a fresh look. Repair screens and screen doors.
5. Invest in a new and colorful welcome mat at the front door.
6. Add a potted plant to the side of the front door.
7. Replace the old brass doorknob and lock with brushed nickel.
8. Make sure the street numbers are polished, in place, and easy to see, even if this requires some major shrub or flower trimming. If your street numbers are painted on the curb, repaint them.
9. Replace that old, rusty mailbox in favor of a sleek, modern one. If your mailbox is attached to the house, replace it to match new hardware on the front door handle.
10. Wash all of your windows inside and out.  The sparkle will show.
Curb appeal is extremely important when prospects are first beginning to make decisions about which properties they want to see with an agent. These simple changes will differentiate your property from others on the same street or nearby.
By Kimberly McMahon, Let's Organize/Let's Move