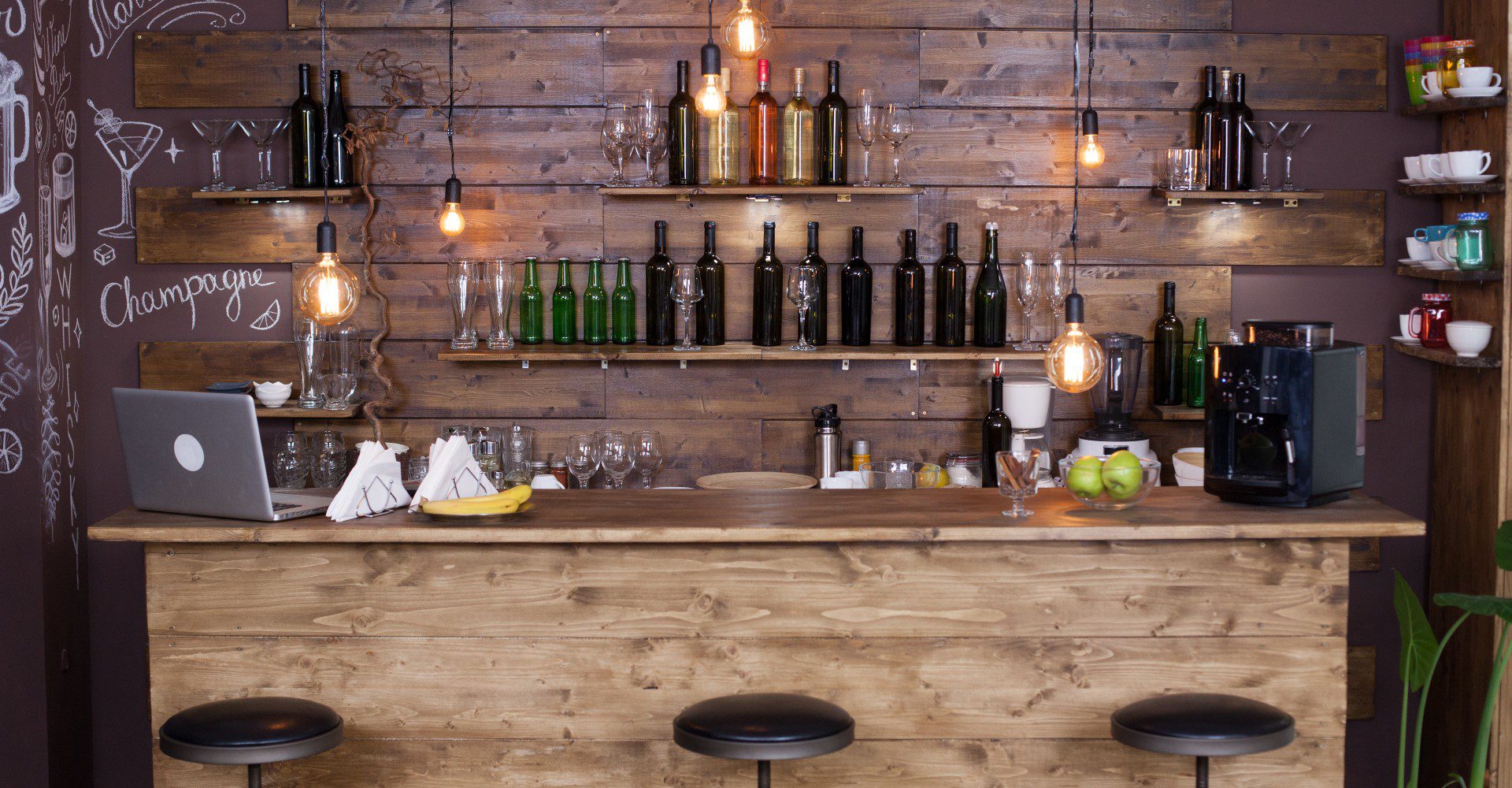 If you want to take your home bar to the next level, there are some personal touches and unique features to add that will make your house feel like your favorite cocktail bar. Creating an atmosphere that goes above and beyond the typical home bar will give your house an edge. With a stylish bar at your property, you will become the entertainment center of the neighborhood.
Desired properties are known for their extra amenities and features that elevate the home from other properties on the market. Creating an atmosphere that goes above and beyond home buyers' expectations is what makes the real estate market so exciting. Features like pools, saunas, bars, libraries, movie theaters, and more can make the house an improved listing.
10 Home Bar Ideas
There are a variety of ways to incorporate unique touches into your home bar. Personalized features, special design elements, and high-quality materials and finishes will create a welcoming gathering space. Thinking outside the box will also make your home bar an excellent selling point if you ever decide to list your property. 
1. Open Shelving
If you want to pack a design punch in your home bar area, install open shelving to display your glassware. Utilizing open shelving is a great idea for those who have an impressive assortment of glassware or collect antique barware. Plus, there is typically not a great need for extensive storage space in the bar area. With open shelving, you can add an additional design element to your bar without even trying. Style the shelves for maximum design appeal.  
2. Beer on Tap
Why not offer beer on tap at your home bar? Install a few taps so that you can always have your favorite drinks flowing. Guests at your home will be so impressed by this extra touch to your home bar area. Try rotating your offerings seasonally or as your preferences change to keep your guests wanting to return for more.
3. Wine Cellar
One major "wow" moment in a lot of listings is a wine cellar. Why not make it conveniently located in your bar area so that a new bottle of wine is just steps away? Wine cellars can be a beautiful addition to your property.
4. Personalized Signage
No bar is complete without its own name and signature drinks. Try adding personalized signage to your bar, either with your family name or one that reflects the feel or location of your home. Even a sign that simply says "bar" could be a nice addition that defines the space. Once you have a color palette and design concept for your bar, the sign can be created to fit perfectly within the space.
5. Bar Seating
For those who want to entertain friends and family at your home comfortably, providing seating in your bar area is a must. Think about what kind of vibe you'd like to give the space and how people will be using the bar. If your family loves to watch sports, then install a TV with bar seating around it. If you'd rather talk over a glass of wine or a cocktail, then provide stylish chairs positioned for intimate conversations.
6. Library Ladder
If your home bar has tall ceilings and cabinets, it's a great idea to procure a library ladder that can be attached to your shelving, making it easy to reach high cabinets and liquor storage. Not only is a library ladder highly functional for your home bar, but it also adds a unique design touch that buyers will admire.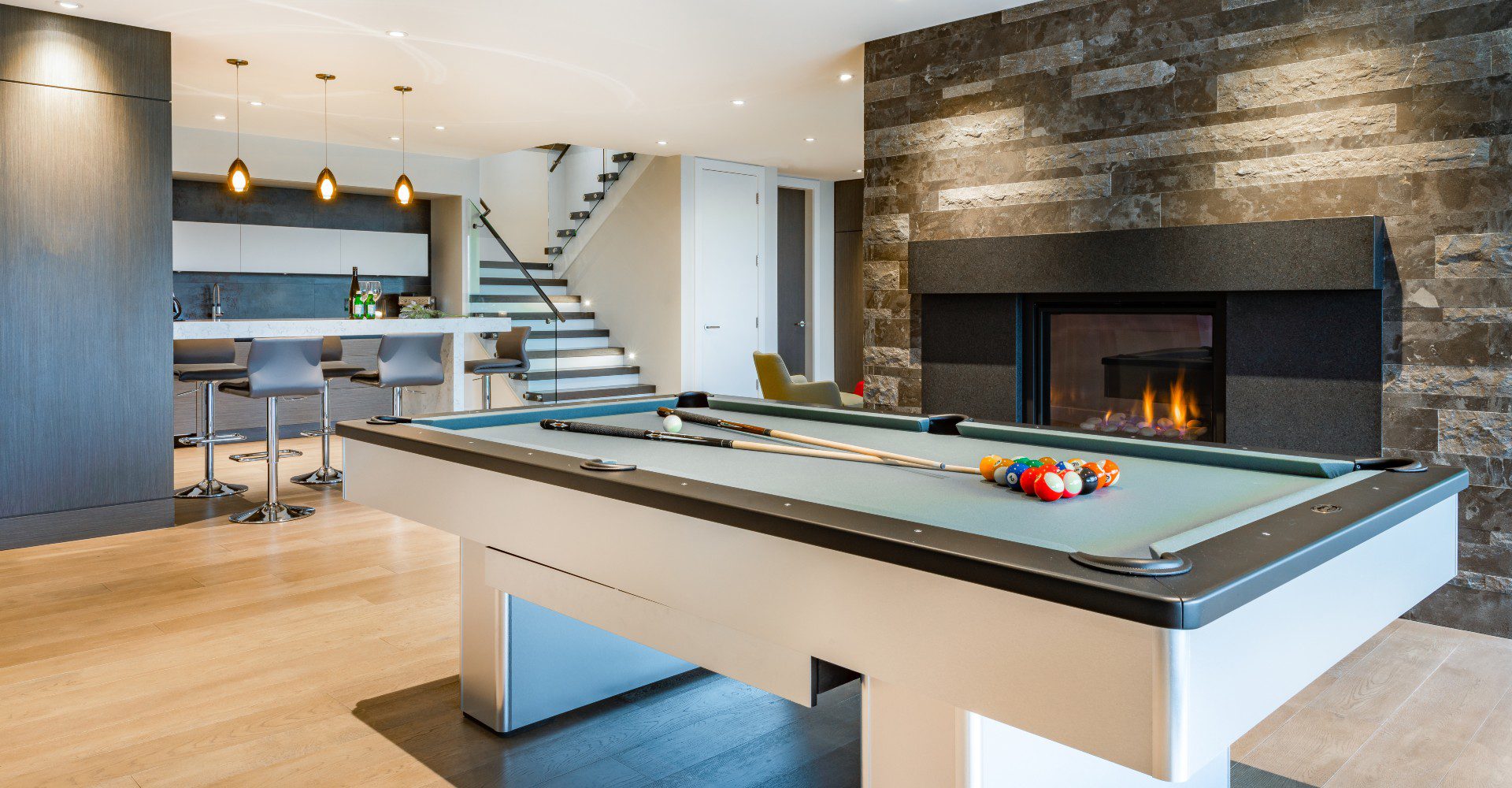 7. Drink Drawers
To keep your bar area clean and orderly, it's an excellent idea to install drink drawers where you can store tall bottles of alcohol and other items. Drink drawers can be created with drawer dividers so that bottles stay upright and in place even when the drawer is continuously opened and closed. This is an excellent idea for those who like to keep their bar space minimalist, with all the bottles put away.
8. Fireplace
To make your home bar a little cozier, try adding a fireplace to the space. With the wide range of fireplaces on the market today, you can choose one that fits the exact style of your room. Think about bars you've been to previously and loved – did they have warm, fireside seating available for sipping drinks during the colder months? Try to recreate the same atmosphere in your home bar.
9. Converted Closet
If you're tight on space in your home, don't worry. There are still plenty of clever ways to incorporate a home bar, including by converting a closet. Think about it: they are already sunk back into the wall and offer a perfect nook for displaying drinks and glasses. Work with an interior designer to see if any of your existing closets would do well as a bar instead.
10. Liquor Display Cabinet
For those who aren't interested in drink drawers and would rather have their liquor collection on permanent display, there's a wonderful way to do just that. Create display cabinets for your liquor with glass-paneled cabinets, either clear or with an embossed design. This way, your guests can see all of your offerings, and you can create an additional design feature with the beautiful bottles.
Creating a Stylish Home Bar for Your Property
It's not hard to add memorable, stylish touches to your home bar. With so many excellent design ideas and custom options out there, you can create a home bar that rivals your favorite drinking lounge. Once you've decided on the design style of your bar, get to work adding in some of these unique ideas to create a beautiful space for entertaining. Just like improving curb appeal, a great bar space can attract interested buyers. If you're not selling just yet, you can enjoy the entertainment space with friends and family for years to come.