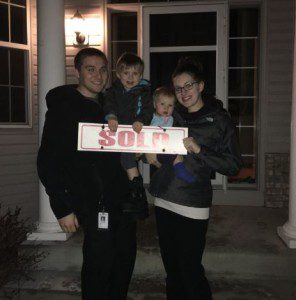 Alexa and Nate are a young couple with 2 children and one on the way, so finding a place with room to grow was our top priority. Being young professionals with a growing family, we had a strict budget and price to keep in mind. After researching different locations and incorporating their requirements led us to Jordan, Minnesota. In this idyllic town we found a great home with plenty of square footage for the growing family. Just minutes from Minneapolis and St Paul, this home is near work and offers a great school district for the kids.
After some very patient negotiations we finally closed on the home. Not only did we stay within our budget, we got the home for less than $80/square foot!
Congratulations Nate and Alexa on a great home and at a great price!!!
Buyer's Agent: Eric Wozniak