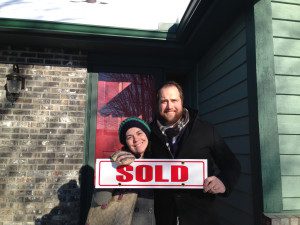 Michelle and I used to work together before I became a realtor. She was one of my favorite people at that organization! We kept in touch as we each had a kid and one day Michelle and her husband decided to reach out to us to sell their town home and help them find a new home.
We were able to help them sell their townhome in a very quick manner and it was a smooth transaction. They had a very clear idea of what home they wanted to buy. As we sorted out the houses they wanted to see, this home in Eagan definitely stood out as the right home for them. We were able to negotiate the right price and terms for them. The house was exactly the type and style of home they wanted to buy next! They already have all the plans for her daughter's room and a guest bedroom. They also have the potential in the lower level basement to finish more space to fit their needs.
Kirk and Michelle, you two are absolutely wonderful people and we greatly enjoyed helping you get into your new home. Best of luck as you get settled in! What a way to start the new year!
Lead Agent, Cristina Edelstein-Skurat