To Our Kerby & Cristina Real Estate Experts Community —
Like you, we're monitoring the latest news about the coronavirus. That is why we are doing all we can to make sure we are here for you to meet your needs. Governor Tim Walz deemed real estate as an essential service early March, and we are grateful we have continued to to remain open. While most business has been conducted virtually, we are also able to conduct business in person with our safety measures.
We want you to have confidence to know that you can work with our team anytime and anywhere. If that means you would feel most comfortable holding your appointments through our virtual model (which we have been doing for years prior to COVID-19) our agents are happy to do that. If you want to have an in-house or in-office consultation we can do that too. Our team will be providing both options to our clients as our first priority are your needs and doing what makes you feel the most comfortable. We are promising to deliver the same experience, expertise, and process in both the in-person and virtual consultations. That is what has kept us in the business for over a decade and has kept our team focused selling over 250+ homes and counting this year already.
If you would like to be connected with one of our Buyer Specialists – CLICK HERE
If you would like to be connected with one of our Listing Specialists – CLICK HERE
To learn more about how we have updated our protocols and processes to ensure your health and safety – CLICK HERE
One of the most common questions we have been asked is what impact COVID-19 is having on home values. We have addressed the current state of the Twin Cities Real Estate market and shared a number of facts and statistics showcasing that the real estate market remains strong on this blog link below: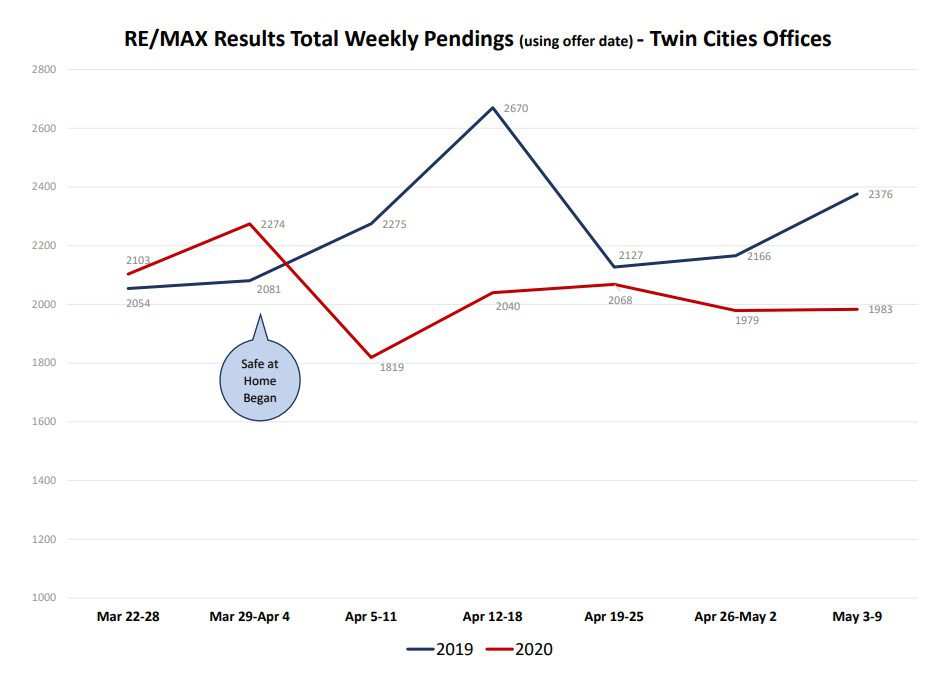 We acknowledge that health and safety is important, and we're hard at work ensuring that the best resources are available to our clients. Thanks for being a part of our community, stay safe, and know that we are always here for you!
Sincerely,
Kerby & Cristina & Team