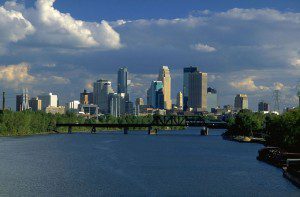 Overall Market:
 Home sales in the Twin Cities continue to show strong year-over-year growth. For the week ending July 9, there were 788 pending sales, an increase of 40.2 percent from a year ago. The amount of signed purchase agreements seen in recent weeks is similar to the activity for the same weeks in the summer of 2008.
The good news is that fewer homes are being listed, which is helping to dampen any potential for an oversupply problem. Over the last three months, there have been roughly 1,400 fewer new listings than during the same period in 2010, and the inventory of available homes for sale is down 16.1 percent from this time last year.
As always, balance between buyers and sellers plus a healthy, sustainable market is the ultimate goal.
St. Louis Park & Calhoun AreaCondo & Townhouse Market Update: This week there were 3 NEW LISTINGS. There were 1 PENDING LISTINGS. There were 2 SOLD LISTINGS. There are currently 98 ACTIVE LISTINGS in your area.
St. Paul near Como Park: There are 105 ACTIVE LISTINGS in your area. There were 9 PENDING LISTINGS this past week. There were 5 NEW LISTINGS this past week and 2 SOLD LISTINGS.
In the Mounds View Area: There are 24 active homes on the market today. There were no new listings. 2 pending and no sold this past week.
Anoka & Elk River: There are 26 ACTIVE LISTINGS in a 1 mile radius of your home. There were 4 NEW LISTINGS last week. There were NO PENDING LISTINGS. There were NO SOLD LISTINGS.