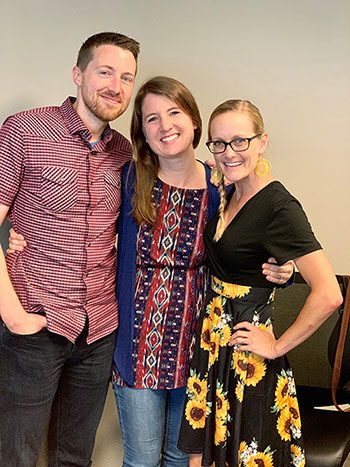 "When you are soooo in love with the neighborhood you bought your starter home in that you don't want to move out of it despite feeling a little cramped over the years, you know you have a good thing. Nate and Kate had bought their starter home in Field neighborhood towards the peak of the market before the crash. While they stayed in their home longer than their initial expectations, they never once regretted moving to their dream neighborhood. They had fabulous people on their street and loved the walkability of their location, and their home was adorably cute. However, even though we started exploring the possibility of a move around 4 years ago, and we tracked good options for them ever since, the house offerings and timing weren't always ideal.
This spring seemed to line up a few more options in their ideal area, and while they weren't extensive, they definitely were the kind of home that their family could continue to grow in. Conscious of their budget and their dreams, we worked closely together in considering options that seemed good, ok and even great. Finally, they decided to make an offer on a home that had been on the market but then had come off while the owner was doing some repairs. We were able to lock up a fabulous two story with a great floor plan, great woodwork, lots of light, and just enough projects for them to make it perfect for their family and to have their own touch. Their home buying process entailed involving a trusted contractor to get them bids to ensure they could be all in in their budget, and have the functionality and updates they wanted.
When we had their new home secured with confidence, we moved quickly on the process of selling their home. We sold it for more than asking price to the ideal buyer and were able to navigate things to a smooth closing. The best part was that these buyers offered them a free rent-back in order for Nate and Kate to start their remodeling project on their new home while having closed on the same day on their sale.
Nate and Kate, you two are amazing people and I'm so honored to have known you since I was 15 and to have helped your family make the move. Thank you again for trusting me through the journey! I hope this home is a blessing to you and your gorgeous family!"

– Lead Agent, Cristina Edelstein-Skurat