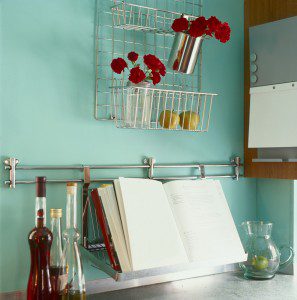 Buyers don't live in a spreadsheet. When they find a home to love and cherish, they don't intellectualize it too much. There are generally fewer homes on the market, they're selling more quickly and prices in most areas are no longer in a downtrend. Dwindling inventories means there's less competition and more pricing power for sellers, who are finally starting to be rewarded by strong buyer activity. Interest rates at 50-year lows doesn't hurt either. Love is in the air and all around the housing market.
In the Twin Cities region, for the week ending April 28:
• New Listings decreased 14.9% to 1,475 • Pending Sales increased 21.4% to 1,187 • Inventory decreased 28.0% to 17,603
For the month of March:
• Median Sales Price increased 7.1% to $149,900 • Days on Market decreased 9.7% to 144 • Percent of Original List Price Received increased 3.8% to 92.1% • Months Supply of Inventory decreased 37.2% to 4.8
Local Market Updates:
Crystal Homes:
There are 46 ACTIVE LISTINGS, 7 NEW LISTINGS, 1 PENDING & 4 SOLD last week.
Golden Valley Condos:
There are 42 ACTIVE LISTINGS, 2 NEW LISTINGS, 2 PENDING & NO SOLD last week.
Maple Grove Condos:
There are 22 ACTIVE LISTINGS, 3 NEW LISTINGS, 1 PENDING & 1 SOLD last week.
Minneapolis Homes:
There are 67 ACTIVE LISTINGS, 3 NEW LISTINGS, 4 PENDING & 1 SOLD last week.
For more local updates, visit The Skinny