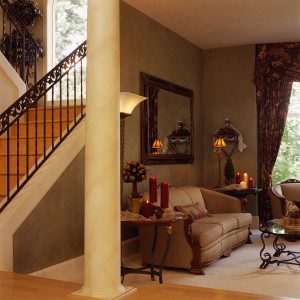 Houses are just things. Boxes waiting to be filled. In the hands of caring, nurturing citizens, those simple boxes become homes that create memories and fortify communities for generations. This May, more than 13,000 REALTORS® rallied at the Washington Monument to preserve the American Dream of homeownership. Some components of the dream are being threatened by budget pressures and market realities. But homeownership is very much alive and well, as more than three out of five residencies are owner-occupied in the U.S. Moreover, buyer demand has been impressive throughout the year. As Franklin D. Roosevelt famously stated: "A nation of homeowners is unconquerable." Our response in 2012: Fill the box!
In the Twin Cities region, for the week ending May 12:
• New Listings decreased 11.8% to 1,485 • Pending Sales increased 18.9% to 1,159 • Inventory decreased 28.3% to 17,761
For the month of April:
• Median Sales Price increased 12.1% to $162,500 • Days on Market decreased 15.1% to 135 • Percent of Original List Price Received increased 3.6% to 93.4% • Months Supply of Inventory decreased 42.4% to 4.7
Local Market Updates:
Minneapolis Homes
There are 65 ACTIVE LISTINGS. There were 3 NEW LISTINGS, 2 PENDING & NO SOLD last week.
Maple Grove Townhomes
There are 22 ACTIVE LISTINGS. There were 2 NEW LISTINGS, 4 PENDING & 1 SOLD last week.
If you'd like to see local market updates for your community, email office@kerbyandcristina.com and we'd love to showcase your neighborhood market update!