By Laura, Guest Blogger
With Valentine's Day coming up, many people are starting to think about romance. I've put together a list of five random romantic places. These are pictures I've found on the internet. I've never actually been to any of them myself. Now, you might immediately think Paris, Rome or somewhere trendy like that. But do you really want to be surrounded by a million other people sucking face? No. You want to be all alone with your sweetie. With that in mind, check out the list. They are in no particular order.
5) Cenotes – Yucatán Peninsula, Mexico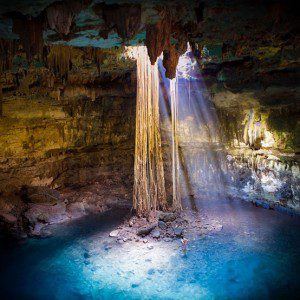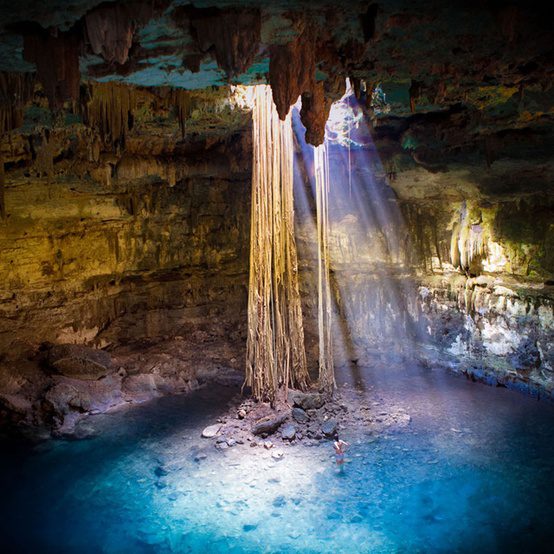 Wow – think of the sparks that will fly when you two are in your own private cave/swimming hole with sunlight streaming in.
4) Kuha Karuhas Pavilion in Thailand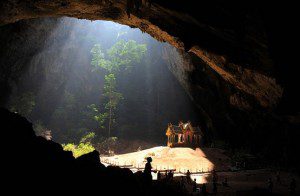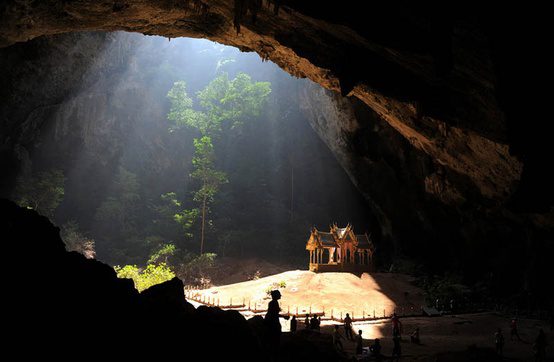 Aparently, I'm stuck on this cave thing. I'm going to go ahead and pretend that those people in the foreground are statues and call this another lovely, secluded place to spend the afternoon.
3) The Fairy Pools, Scotland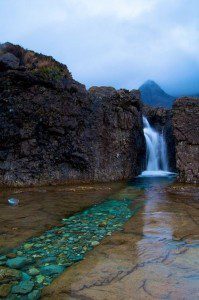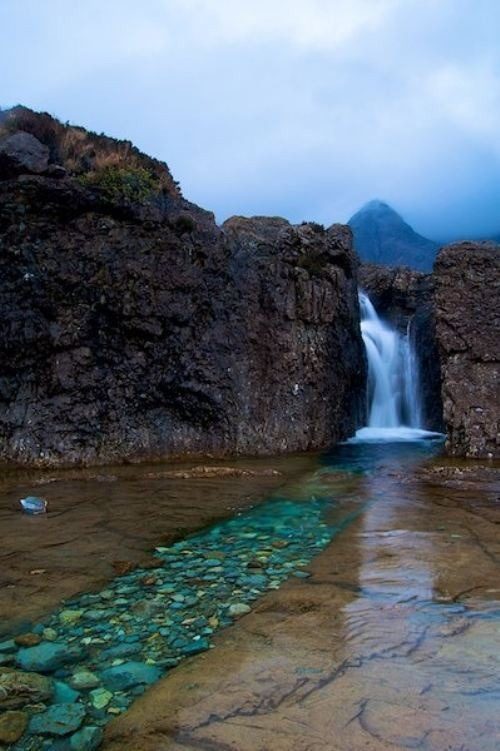 Imagine splashing from pool to pool with those waterfalls in the background, those aqua-colored rocks glinting up at you. Heaven.
2) Capo Vaticano, Italy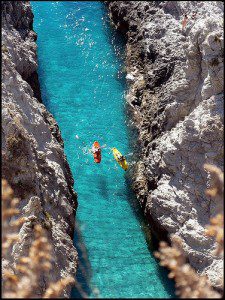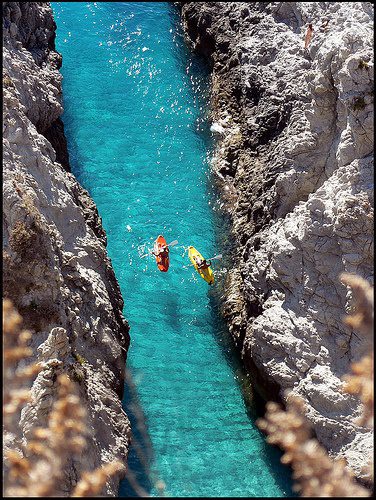 This is for those sporty couples out there. Boating those crystal-clear waters would be amazing. I especially like the fact that there aren't any fish or sea creatures around.
1) Crooked Forest, Poland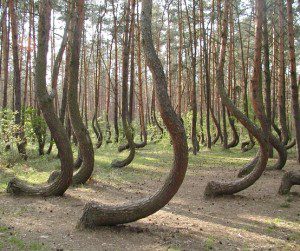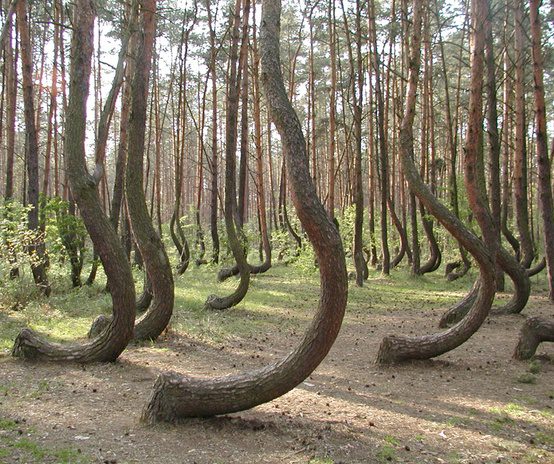 This is a hidden gem. Surrounded by a forest of regular, straight trees is a grove of 400 pine trees growing with a 90 degree bend at the base of their trunks – all bent northward. This is a magical place to happen upon with your love.
Let me know if you've actually been to any of these places, or if you have any tips of your own. Until next time!