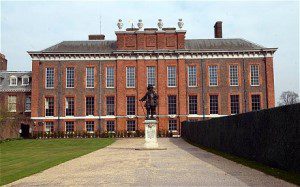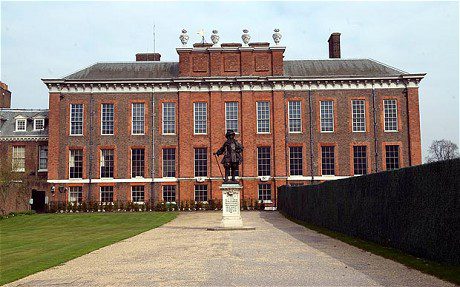 Prince William and the Duchess of Cambridge, who are currently based in Wales, have finally picked an apartment in historic Kensington Palace as their permanent London home. William and Kate currently live in a rented house in Anglesey, north Wales, where he works as a Royal Air Force search and rescue helicopter pilot.
Plans are now under way to transform the apartment for the couple. The area they have chosen in the palace is currently being used for offices, classrooms and storage. The plans for their renovations have been approved by the Queen and the Prince of Wales. William's household staff will follow him from their offices at St James's Palace to the historic building, which has been a royal residence since 1689. Their new apartment was most recently inhabited by Queen Elizabeth II's younger sister, Princess Margaret, who lived there from the 1960's to 2002.
Prince William and Prince Harry both lived in Kensington Palace when they were younger, along with their mother, Princess Diana. Palace officials said they expect Prince Harry will move into Kensington Palace as well once the couple move to their new quarters – which is expected to be in mid-2013. Once their home is renovated, the couple will divide their time between London and Whales.