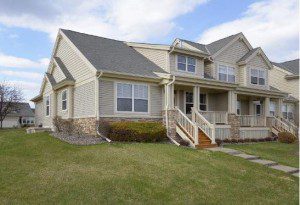 Randy and Diane are absolutely wonderful people! We enjoyed working with them so much through both the buying and selling process. They reached out to us about a year before they actually planned to sell so we began helping them get their house ready to sell with a staging consultation. Over the course of the next several months, they were able to tackle the smaller projects we had suggested to make their home ready to sell. We were also able to keep them updated with market information on the value of their home as they were getting ready to sell.
One thing that was very important to them was to find the right townhome first, so they wouldn't feel rushed making a decision with selling. We agreed that that was wise and prioritized doing that. We had done a home buyer consultation to get them set up on a customized home search. We kept an eye on the market for them, and were able to pursue the right home for them when it came on the market. It was very ideal for them, and I know they are very happy in their new home!
As soon as we had locked up their next place, we were ready to put their home on the market, since all the work had already been completed. We took a final updated look at the market, and evaluated the current market and where we should position their home within the market. We listed the home and had multiple offers within a matter of a couple days and sold the home well over asking price to the perfect buyers! They were the perfect buyers on many levels and have several points of connection with Randy & Diane's personal lives as well. It was like a match made in heaven!
Randy & Diane, thank you again for trusting us with your home sale and purchase! We are so glad to be the trusted resource for your friends and family, and look forward to continuing to do that over the years. Enjoy your new home, and the fact that you will not have to shovel the snow this winter!
Seller's And Buyer's Agent: Cristina Edelstein-Skurat