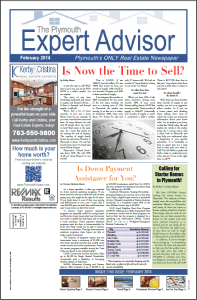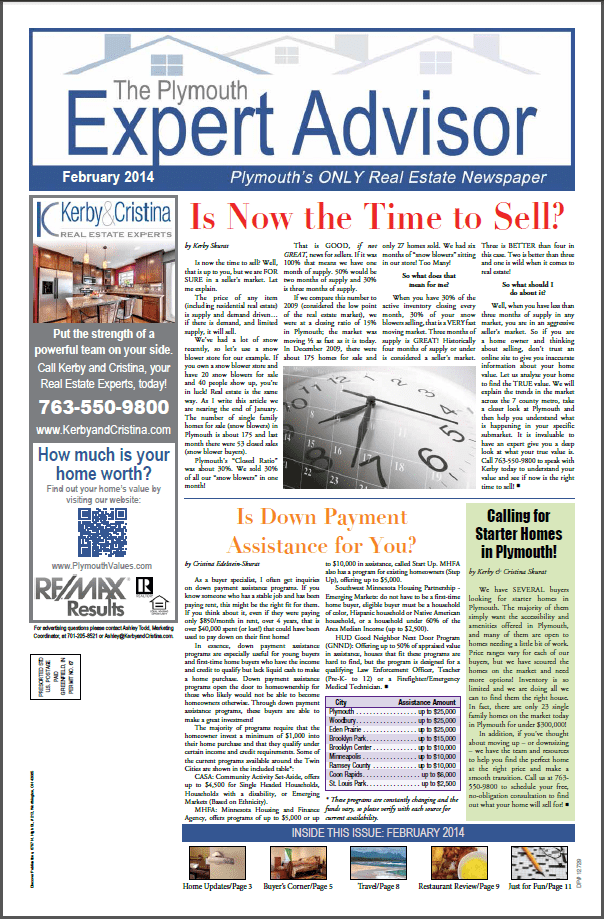 The 2nd edition of Plymouth's only real estate newspaper, The Plymouth Expert Advisor, has been delivered.
Many new stories and topics are presented in this month's edition. The common questions below will be answered in one of the interesting articles.
– Is now the time I should sell my home?
– I can't afford to buy a home, what are my options?
– Where can I go for a tasty, quick lunch?
View The Plymouth Expert Advisor – February 2014 online now!