We know Dayton and Andrea through our church. They are the amazing young adult pastor and worship leader. Not only are they amazing at that, but they are also very fun people and have three wonderful kids. Ruby in particular, I could write a whole blog about her cute chubby cheeks! 🙂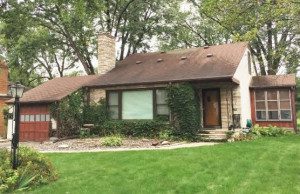 One day, they approached me ready to purchase a home. They had been renting and wanted to make a move within a specific time frame to find a comfortable home for their family. We met for a consultation and really dove into what they wanted and needed in a home. This is an essential step in our process to ensure we are finding you the right home fast.
As we started exploring homes and found a couple they were interested in, we had some good heart-to-heart discussion about location and what mattered most for their family in the short-term and in the long term. In the end, we were able to identify the perfect home for them in a wonderful location that will serve them well. The home has an amazing floor plan and great space for their kids, both in the bedrooms and in the basement downstairs for them to play in. The basement is also great for banging on the drums as they practice for band!
Dayton and Andrea, thank you again for choosing to work with us. We greatly enjoy working with you and hope you love your new home for many years to come!
Buyer's Agent: Cristina Edelstein-Skurat