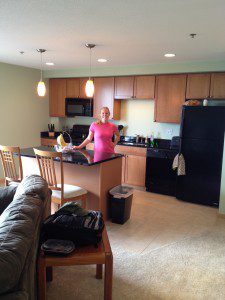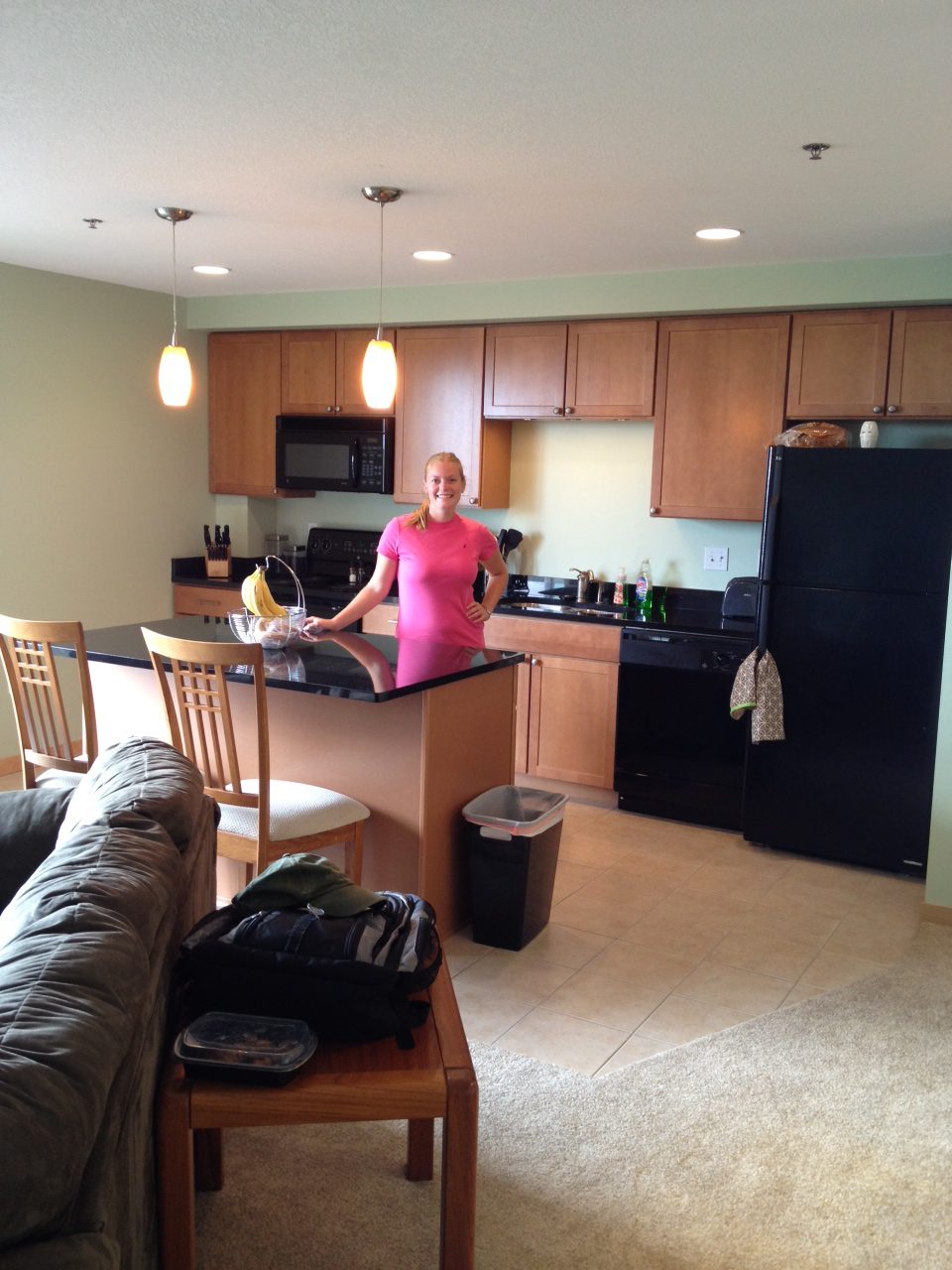 What can you say when you put an offer on the home first day on the market and there are 6 offers behind you, but you snag it first? NICE JOB!  Even up until the day we closed, 3 other offers stood waiting the whole time. But Abby had her eye on the prize and she got it.
I met Abby through a good friend of mine when we were both in her wedding. As we chatted over a year ago, Abby expressed a desire to at some point find a good place for herself. We kept in touch and over time got her going on her home search. As an accountant, Abby is very smart and conscious of her decisions and the financial impact of her choices. She wanted to stay within a very realistic range and to find something nice that wouldn't require lots of work. After all, this was going to be her first place! When we saw an awesome, 2006-built condo in Hopkins, just blocks from one of her coaching jobs, pop on the market, we set out to look at that one and a few others. Seeing it in person proved that this pristine bank-owned condo was the best deal on the market, plus, it included an underground garage stall! We made an offer the same day, a solid offer.
I got a call from the listing agent not too long after, and he seemed baffled as he told me: "I don't know why, because there are 6 other offers, but because yours came in first, this time the bank is negotiating just with your buyer at the time." They bank countered a slight bit, so Abby accepted the deal and we moved forward with the inspection. Now, Abby owns an awesome condo in a great location and for WAY less than rent would have ever been for a place nowhere near as nice.
Abby, you have been a trooper with the surprises bank-owned deals can sometimes entail and I'm so happy to have helped you buy your first home! Congrats and best of luck with settling in!