Dave actually bought his first house through Kerby and Cristina a few years ago. He enjoyed home-ownership so much he said why not buy another one. Well not exactly. Soon after Dave bought his first home he acquired some roommates who paid him rent. It didn't take long before Dave's cash flow wheels started turning and before you know it we were out looking for investment properties.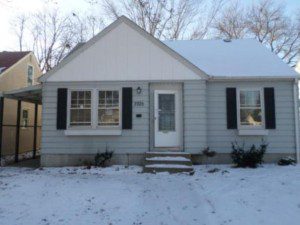 After we were outbid on a few bank owned properties we finally landed an accepted offer. Dave and I were pretty excited until some title issues surfaced. Dave is a pretty easy going guy with and a big picture view on life which allowed us both to roll with punches as the closing kept getting delayed. Finally after a couple months (seemed like a couple years) the title issues were cleared and we were able to close.
Way to stay the course Dave, Congratulations!
Buyer's Agent: Eric Wozniak