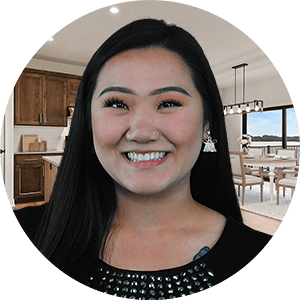 Yangyua (Rosemary) Moua
"I love building relationships and celebrating each and every step in growth with my clients. I believe every step is worth celebrating and enjoy walking every step of the journey next to my clients from start to finish in accomplishing their goals in buying, selling, and investing in real estate. Share your real estate goals with me and I'll strive to help you accomplish your goals!"
---
Yangyua is the oldest child and daughter of five children in her family. She has a strong passion in building relationships and connections with anyone around her and is always striving to grow. She loves animals and has two dogs of her own. Together they love to explore and be in touch with nature. Yangyua and her fiancé owns a townhome in Champlin they had bought in their early 20's and that accomplishment struck huge interest in real estate for Yangyua as now she wants to help those who needs a little guidance to making their dreams come true.
My dream job would be… Wildlife Biologist
My first job was… Dairy Queen Team Member
When I'm not working, you'll find me… On a hike with my dogs
The best "unknown" restaurant I've been to is... Lemon Grass
My favorite food is... Vermicelli Bowl!
My favorite vacation spot is… Glenwood Springs, Colorado
Contact Yangyua: 763-334-9828  or Email Me