Timothy May
Agent with RE/MAX Results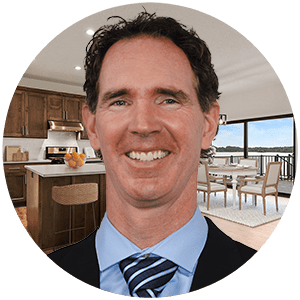 "My main goal is to help them with smoothest process as possible when purchasing their house, finding out about them and asking the best questions related to their needs and wants is always my first approach. The communication must be up front to achieve this, I am very passionate about helping people and the skills I have learned in negotiating and sales will get them the best possible outcome."
---
Sports have always been important part of Timothy May's life. He grew in Hastings Minnesota and at an early age he began a love affair with hockey and dreamed of becoming a professional player. In high school he added football and track to his repertoire and played hockey in college and later minor league hockey Louisiana. Timothy returned to UW-Superior to finish his degree in corporate community health promotion. Timothy got certified as a personal trainer and moved to Denver, CO. He founded a company there call Fitness Solutions, which he later sold, and he returned to Minneapolis to manage a fitness club and worked as a personal trainer for several years while being a real estate agent. Times were a little bumpy as the recession of 2009 hit, and Timothy facing personal adversity that required real perseverance ultimately I went back to what I knew I stared All in 1 fitness and Timothy offered personal training and small group classes. Once again he achieved success and was able to sell the business. In 2019 he decided that maybe he was on to something, he wrote the book The May Way: Your path to build a thriving health & fitness business, which is available on Amazon. It's a distillation of what he learned over the years and it's designed to be a blueprint for personal trainers and others in the fitness and business to strike out on their own. Timothy recently launched another venture with one of his fitness colleagues Taz training-time assisted zone training, a turnkey solution for gym owners and trainers who offer a circuit hit high intensity interval training workouts in their facilities he brings the app-based training together with a sales and coaching component. Timothy worked as the fitness manager as the final chapter of the Calhoun Beach Club came to a close and shut its doors for good, due to the global pandemic. As the fitness industry is really struggling it is once again a great opportunity to pivot back into the real estate business.
My dream job would be… Playing in the NHL/Pro Athlete
My first job was… Actually getting paid was a paper route, also helping in the family catering business
When I'm not working, you'll find me… Outside, fishing, hunting, camping, biking ect.
The best "unknown" restaurant I've been to is… Outlaw grill/food truck
My favorite food is... Fresh caught Minnesota fish fry
My favorite vacation spot is… Rocky Mountains or the North Shore
Contact Timothy: 612.720.7769  or Email Me