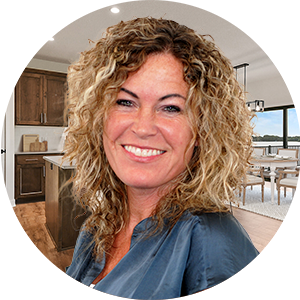 Tara Pink Derham
"My purpose is to serve clients to achieve their real estate goals. I work diligently to make you the most money possible on your listing, and to get you the home you want. My desire is for you to have peace of mind throughout the process, and to attain your optimal outcome."
---
Tara has been staging with Kerby and Cristina's expert team for 2 ½ years. Serving clients and helping them make the most of what they have to get the most money on their investment. She has also been a showing agent with the KC team for 2 years, helping KC clients see homes with the information they need to move forward. Being a mom has been Tara's most impressive leadership role in this life. Working in production, marketing, group instruction, and customer service sums up the rest. She has served clients for years in the fitness industry (although the pandemic made a major change to the intensity and frequency of that role). She loves to be active, and outdoors as much as possible. She owns a kayak rental business, as well as a staging business. "So thankful to be on this team, and to serve our clients in so many ways."
My dream job would be… purposeful and pleasurable.
My first job was… so long ago ;)
When I'm not working, you'll find me… outside
The best "unknown" restaurant I've been to is… River Inn in Hanover
My favorite food is… sweet & spicy
My favorite vacation spot is… in the mountains and near water
Contact Tara: 763.218.2807 or Email Me