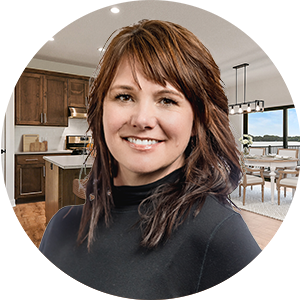 Shreece Knight
"Buying or selling a home is one of the biggest decisions of your life, taking the stress out of it is one of my biggest joys! From start to finish having true transparency, understanding and ultimately, feeling like you were my number one priority IS my number one priority!"
---
Growing up in a small town in Montana, Shreece moved to Minnesota over 20 years ago, so she considers both home! Starting a family and working in the hospitality business, she always had a desire for real estate. In 2002 she obtained her appraisers license and did that for many years, but felt serving clients on the sale side of things suited her better, given her desire to meet people and help them to find their perfect home! Shreece is no stranger to adventure, as she has tried out for survivor 3 times and may just do it again! Give her a call she would love to guide you through the process with a listening ear and a smile! 🏡😊🏡
My dream job would be…Real Estate!!
My first job was… Taco Johns
When I'm not working, you'll find me… Trying to discover unique and abandoned places to explore! Or chilling out
The best "unknown" restaurant I've been to is... I dont' know 🤣
My favorite food is... Fish tacos
My favorite vacation spot is… Mountains or the Beach
Contact Shreece: 507.649.7099  or Email Me