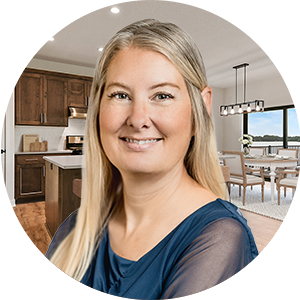 Shilo Johnson
"I love helping people find their first, next, new, starter, forever, dream…. home! The process can seem overwhelming and anything I can do to assist clients in making it an exciting time instead, I do. Meeting and exceeding client expectations is my commitment to you."
---
Shilo grew up in St Francis Minnesota and married her high school sweetheart soon after graduation. While working in retail management, her job moved them across the country and back while having and raising three children. Her passion has always been found in architectural design, home renovating, and building. Once her youngest child reached his teenage years she decided to pursue that passion and obtained her real estate license.
My dream job would be… I wanted to be a singer, dancer since I was a kid, but since I can't sing….. I would love to flip houses
My first job was… a summer nanny when I was 13
When I'm not working, you'll find me… building or renovating- something and spending time with family & friends
The best "unknown" restaurant I've been to is… Northshore Pizza Café in Two Harbors, MN; they have amazing sandwiches!
My favorite food is… My grandma's potato dumplings- the next day!!
My favorite vacation spot is… on a sunny beach anywhere with my feet in the warm sand
Contact Shilo: 763.442.5449 or Email Me