Sherif Yousef
Agent with RE/MAX Results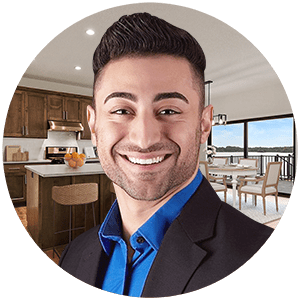 "Your home purchase is an investment, not a gamble. Whether buying or selling, you're looking for an expert who can partner in your success to achieve the best price, sell in the shortest amount of time, with the least hassles. That is what I am here for!"
---
Raised in Minneapolis, Sherif is the son of 2 immigrants who embody the American Dream. A lawyer and accountant, his parents came to the states and started over, working 12+ hour days to support 3 small children. Living frugally, they saved enough to purchase their first home. Over the next few years, the value rapidly appreciated. The home's equity funded the purchase of a small, local business. Sherif learned business fundamentals and grew the small store to a burgeoning multi-million dollar establishment. In addition to growing the family business, he took these skills and built his own businesses from the ground up. When he is not working you will find him on the golf course or at the gym.
My dream job would be… Other than real estate, growing a landscaping business because I like to have the nicest lawn in the neighborhood.
My first job was… I was 9, couldn't see over the counter, and ringing up customers at my family's store.
When I'm not working, you'll find me… If I'm not with my little family, you'll find me at the gym or at the golf course.
The best "unknown" restaurant I've been to is… The Nook in St. Paul has a delicious juicy lucy.
My favorite food is… Anything Taco Bell!
My favorite vacation spot is… Los Angeles because they have Krispy Kreme and In-N-Out burgers.
Contact Sherif: 612.886.4969 or Email Me