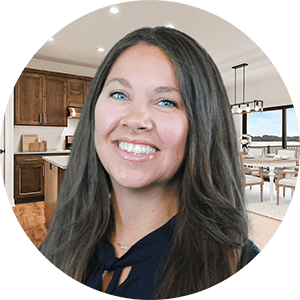 Shanna Beck
"My goal as a realtor is to work hard to provide the best service I can. Whether you are buying or selling, is it one of the biggest decisions you'll ever make and I will strive to make the transaction as smooth as possible for you."
---
Shanna grew up Brooklyn Park, MN. Prior to becoming a real estate agent, she worked in the healthcare field as a Medical Assistant. Shanna has always had an interest in real estate and decided to utilize the skills she learned from working in the healthcare field and apply them into the real estate field. She has always loved people interaction and has a passion for helping others. Shanna likes to be active and she enjoys outdoor activities such as hiking, camping, and fishing. She also has a passion for cooking and enjoys watching anything on the Food Network.
My dream job would be… I definitely love being a realtor but my dream job would be to own and run a lakeside resort. Although, I would probably still sell houses on the side :)
My first job was… I worked at MacDonald's when I was 16.
When I'm not working, you'll find me… Spending time with my children, and enjoying the outdoors when the weather permits. I also enjoy traveling.
The best "unknown" restaurant I've been to is... One of my favorite restaurants is Hell's Kitchen in Minneapolis.
My favorite food is... Steak and Potatoes
My favorite vacation spot is… My favorite beach is Siesta Key in Florida, I also really like Sedona, Arizona.
Contact Shanna: 763-439-3247  or Email Me