Sarah Haglund
Agent with RE/MAX Results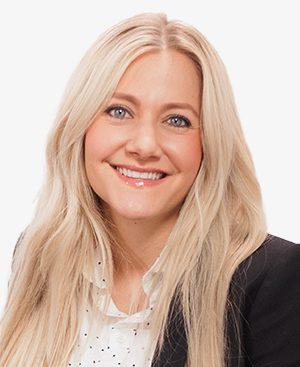 "I love being a part of a team that I can honestly say is one of the best in the industry and is revolutionizing the real estate model. Having a great experience in real estate is not only about finding the right home; it takes dedication, hard work, honesty and perseverance ... I can bring that. The goal is simple; do what is best for the customer every single time, period."
---
Raised in a family of 6 kids and 2 entrepreneurial parents, Sarah learned from a young age that she could have anything she wanted … if she worked for it. So that's exactly what she did; Sarah started working when she was 10 years old through babysitting, housecleaning, office assisting/organizing, and stuffing envelopes. Sarah believes in working with excellence in everything she does and that perspective has been the fuel which drives every task she takes on. After deciding that Corporate America was not right for her, Sarah's eyes were opened to the housing industry while working for Mingle, a showroom offering the latest in home design products. Sarah's passion and appreciation for the industry grew tremendously when working for Hendel Homes, a custom home builder specializing in detailed high-end homes. She instantly fell in love with not only the architecture, spacing, details and design of a home but even more so the process of helping others find or create, their perfect space. Sarah joined the Kerby and Cristina Team in 2015 and is excited and honoured to guide you in finding your perfect space to call home.
My dream job would be... working with my husband in Real Estate or ministry…or both.
My first job was... besides babysitting at age 10, I did "piecework" where I got paid 1 nickel per envelope. Needless to say, I was stuffing envelopes well past midnight and before school in the morning to get as many done as possible and I was the only one in 5th grade with my nails done and a cell phone (keep in mind this was the 90's).
When I'm not working you'll find me... cooking up something healthy in the kitchen, looking at design magazines, serving at church, or on a hot date with my husband.
My favorite vacation spot is... any place that has fresh healthy food.
The best "unknown" restaurant I've been to is... True Food
My favorite food is... GREENS! Kale, Herbs, Romaine, Mixed Greens, etc… I include them in everything!
Contact Sarah: 763-744-6355 or Email Me