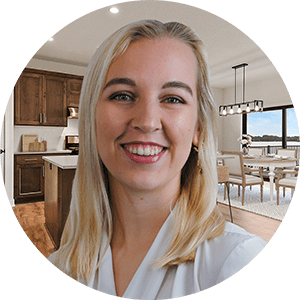 Sarah Erickson
"I strive to ensure that the environment new and existing clients are welcomed into is up to the standard of Kerby and Crisinta Real Estate Experts! Helping wherever is needed is a passion of mine, that extends to every aspect of my position."
---
Sarah Erickson grew up in Fargo, North Dakota. She attended the University of North Dakota and graduated with a degree in Marketing as well as a degree in Spanish. During that time she participated in collegiate DECA, learning valuable business skills for the real world. She then moved to Minneapolis to pursue a career, wanting to help people and use her creativity everyday!
My dream job would be… International Photographer
My first job was… Nannying
When I'm not working, you'll find me… Going on walks or playing with my cat
The best "unknown" restaurant I've been to is... Kyoto Sushi
My favorite food is... Dumplings or pasta!
My favorite vacation spot is… California
Contact Sarah: 701-566-1031  or Email Me