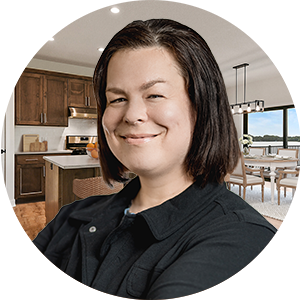 Ruth Gramza
"Simplifying Real Estate for You!
In the complex world of real estate Ruth is especially skilled at simplifying the process, partnering with clients so they feel comfortable and confident as she advocates for and supports them every step of the way."
---
Ruth graduated with a B.S. in Financial Economics from St. Catherine's University and earned her Masters in Advocacy and Political Leadership (MAPL) from Metropolitan State University. With over 17 years in the financial industry she's mastered roles in client services, risk operations, government relations and public policy. At the core her expertise has been advocacy for customers, the community and families.
Ruth lives in St. Paul with her husband, two children, a morkie dog and an orange tabby cat. They love going up north to spend time on the lake fishing, swimming, splashing and laughing a lot.
My dream job would be…I love being a real estate agent - it's true!
My first job was… I sold school uniforms at Donald's Dept Store in St. Paul
When I'm not working, you'll find me… In the kitchen cooking, up north with my family or watching BBC Master Peace Theatre on PBS
The best "unknown" restaurant I've been to is... Magnolias Restaurant in St. Paul, I don't know if it's unknown exactly because it's a big deal on the East Side - I've been going there since I was a kid
My favorite food is... It changes, today it's spicy ramen
My favorite vacation spot is… On a lake up north - have I said this already? :)
Contact Ruth: 612-244-8786  or Email Me