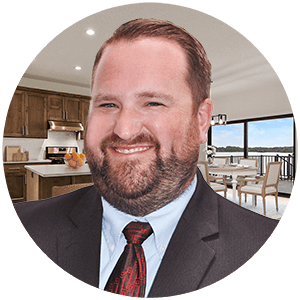 Pat Toohey
"I am dedicated to serving people by helping them find their dream home. I believe this is done by making a genuine connection with clients and listening to truly understand their needs and goals. It is through this connection that we build the trust and respect needed for a positive working relationship. This trust gives them confidence in me as I guide them through the process up until I get to see the joy on their faces as they close on their dream home."
---
Pat grew up in Brooklyn Park and graduated from the University of Minnesota with a bachelor's degree in Management Information Systems. Pat then went on to a career in law enforcement, so he could serve people and have a positive impact on his community. During his time as a police officer, he obtained his real estate license and found his passion for helping people find their dream homes.
My dream job would be… a pilot - I love to travel
My first job was… at Mills Fleet Farm
When I'm not working, you'll find me… on the lake, at or watching a hockey or football game
The best "unknown" restaurant I've been to is…Fat Nat's
My favorite food is…Mexican Food
Favorite vacation spot… anywhere in Europe - there is so much history there
Client Reviews:
I have a had great experience working with Patrick. He's a awsome guy. He is very helpful and very patient he explains everything down to the T. He gave me all the tools to find the perfect house in my budget. I am very appreciative of Patrick. He even answers phone calls while on vacation that is dedication to his clients. I couldn't have asked for a better agent. Thank you Patrick you helped me make a dream come true.
Cole Larson
A calming presence Patrick is a delight to work with -- generous with his time and quick to respond. He is also supportive and possesses a congenial sense of humor.
Marcia H.
Pat has always gone above and beyond for us. He is extremely knowledgeable of market changes conditions/value of homes and genuinely always looking out for the client's best interest. We have worked with Pat on 4 deals and we hope to keep him as our go to guy!
Laura and Molly Jacobson
Contact Patrick: 612.363.0172 or Email Me