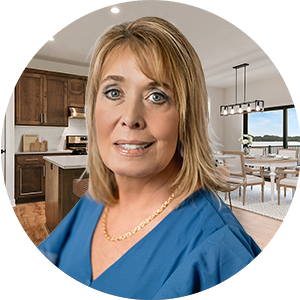 Lynelle Sanghera
"My passion is helping our buyers by getting them into the homes as quickly as possible. Showing homes in a timely manner, especially in this sellers' market, is one of the reasons our buyers and buyer agents have a great competitive advantage over other buyers and teams. Simply – my role is to get them in first, and then the buyer agent is ready to write and negotiate the offers immediately for our buyers! I love being the catalyst to helping our buyers achieve their dreams of buying the right home."
---
Lynelle was born and raised in Billings, MT and currently resides in Minneapolis, MN. At age 23, Lynelle purchased her first residential property in San Jose, CA. For nearly two decades, Lynelle has been involved with purchasing and selling real estate in CA, MN, and TX. Using her in-depth knowledge of Minneapolis and surrounding areas, and her unique professional background, she helps address buyers' questions and guide them in finding their ideal property. Lynelle Sanghera is a licensed Realtor and a member of the National Association of Realtors. Lynelle Shows homes to buyers and adds a unique perspective on how to make the most of their home purchase.
My dream job would be… Owning and running a Bed and Breakfast in a remote area or on an Island.
My first job was… Manager of the Men's Department at a new Kmart.
When I'm not working, you'll find me… Relaxing in the backyard with my Family, Friends, and dogs.
The best "unknown" restaurant I've been to is… Wagner's Drive-In.
My favorite food is… Mexican and Indian.
Favorite vacation spot… Anywhere with the sun and a beach.
Contact Lynelle: 763-355-4838  or Email Me