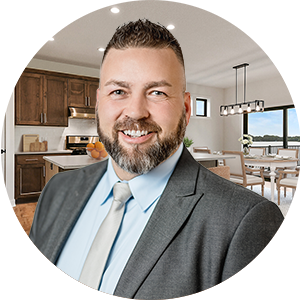 Lonn Lineker
"I do not believe one can settle how much we ought to give. I am afraid the only safe rule is to give more than we can spare." C.S. Lewis
---
Lonn started out his career in commercial real estate learning the ropes through business-to-business transactions. Wanting rounded out experience, he transitioned into residential and worked with a number clients in the home and recreation market. Loving real estate he has continued passion in sales and client relationships. "When I retire from Real Estate, I hope to be a full time Real Estate Agent!" Lonn is married to his beautiful wife Katie who is also a Realtor. They have 5 children, raising 4 boys and 1 girl (the princess). They all love the outdoors and spend a lot of time hiking, camping, fishing, and hunting. They are active in their church ministries, and have built a great family in the community where they live. Lonn's family has integrity and is always here for your family and all your real estate needs.
My dream job would be… To own niche restaurant or food truck(s).
My first job was… Wendy's fry cook at age 15
When I'm not working, you'll find me… Hunting, fishing, hiking, or camping.
The best "unknown" restaurant I've been to is... Revival in South Minneapolis.
My favorite food is... My Smoked Meats (BBQ)
My favorite vacation spot is… Longville Minnesota
Contact Lonn: 763-639-1858  or Email Me