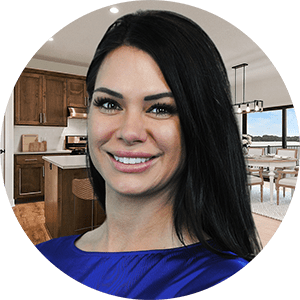 Linnea Young
"Let's turn your home buying hopes and dreams into reality!"
---
Linnea Young is a Minnesota native; born, raised and educated in the Minneapolis-Saint Paul area. Linnea is not only an urbanite, but an outdoor enthusiast as well enjoying; hiking, skiing, boating, motorcycling and snowmobiling. In her free time, you can find her exploring one of our 10,000 lakes, walking her Savanah cat Thor or taking advantage of the great rooftop patios downtown living has to offer. After pursuing an Associate of Science degree in Nursing/Chemistry at the University of Minnesota, Linnea decided to complete a Bachelor of Applied Science degree in Accounting at Metropolitan State University. Realizing that her entrepreneurial spirit would ultimately rein, Linnea knew that accounting fundamentals were paramount in business and graduated in 2012. Before joining the Kerby & Cristina family, Linnea spent time in accounting, banking and sales industries fine tuning her relationship building and customer service skills. Linnea cares deeply about the families she serves. She takes the extra time needed to uncover and listen to her client's needs ensuring they find the perfect place to call home.
My dream job would be… A Realtor of course!
My first job was… at The Grove, a fitness center in Inver Grove Heights
When I'm not working, you'll find me… spending time with my family and taking vacations as frequently as possible
The best "unknown" restaurant I've been to is... The Rabbit Hole in Colorado Springs
My favorite food is... Steak Oscar Style
My favorite vacation spot is… Cabo
Contact Linnea: 651-440-2116  or Email Me