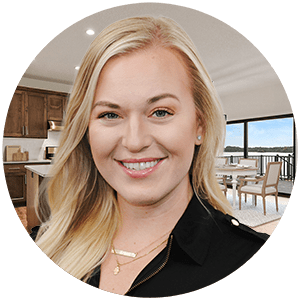 Kayla Miller
"From a growing family to a family that needs downsizing, your wants and needs are my best interests. Whether you are buying, selling or renting, I'm here to advocate for you and to guide you through the process. I understand buying and selling real estate can be a roller coaster ride, so as your Realtor I will work tirelessly to make sure your experience is nothing short of pleasurable and smooth. I take great pride in leaving my clients with a happy home to call their own, because after all, "There's no place like home"."
---
Kayla was born in Fresno, California, but mostly grew up in Rochester, Minnesota. She has lived in Minneapolis since 2011 and attended Minneapolis Community & Technical College as well as the Aveda Institute for cosmetology. Her passion for helping others has always been a core value and she fell in love with being a Realtor where she can constantly do just that. In her free time you can find her outdoors with her son in the warmer months, and finding all the indoor parks and skateparks in the winter months.
My dream job would be… a professional puppy petter- if only this was a thing.
My first job was… as a smoothie maker at Orange Julius in the Apache Mall
When I'm not working, you'll find me… With my son outdoors playing a sport or at the park
The best "unknown" restaurant I've been to is… "Our Kitchen" in South Minneapolis
My favorite food is… Watermelon but when not in season- chocolate. That's always in season!
My favorite vacation spot is… Mexico, but I'll have a new one for you next time you ask!
Client Reviews:
She was an absolute joy to work with. She's very educated and understanding of your situation. She'll clarify ANY step of the process for you answer you at any point in the day and will make sure you feel comfortable in your decisions. Strongly recommend her.

Jacob P.
If you have Kayla as a realtor then you are in good hands. She is not only nice but professional. Kayla was always available when I needed her and she's always advocating to take your time. I can ramble on and on about Kayla but I want you to know that she really has your best interest.

Angelique
Kayla Miller is your GO TO realtor. She has a wealth of knowledge amazing attitude and is tenacious. As a first-time homebuyer, this was all new to me and Kayla guided the process along smoothly. She was super attentive to my questions and needs while also finding solutions to any hiccups along the way. Can't stress enough how invaluable her work was! I'd be remiss if I didn't mention her candor and humor. Absolute pleasure to work with and would recommend to any potential homeowners out there. Thank you for everything Kayla!

Ryan Kennedy
Contact Kayla: 612.964.2864 or Email Me